A German warship collided with a containership in Germany's Kiel Canal early Wednesday morning December 9, causing damage to both vessels.
Reports say the German Navy frigate Mecklenburg-Vorpommern collided with the Cyprus-flagged containership Nordic Bremen at 2:42 UTC.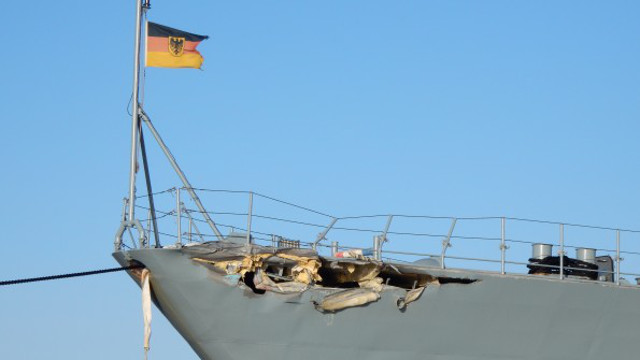 Images: shz.de / Schroder
The main deck of the navy ship was torn open on a length of four meters. The warship berthed in Brunsbüttel at 9.30 a.m. local time for inspections. She was underway from the Baltic Sea to its base in Wilhelmshaven when the accident occurred.
The container ship was moored in the East Shore Port in Kiel following the collision. The Nordic Bremen was also damaged along with some of its containerized cargo. The vessel was en route from port of Rotterdam to Helsinki.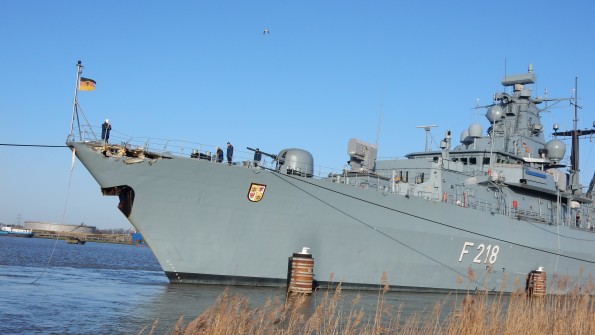 The accident was thought to have been caused by a wind gust.
German Navy frigate Mecklenburg-Vorpommern collision with container ship Nordic Bremen on December 9, 2015 at 2:42 UTC
Source: www.shz.de