The U.S. Justice Department Friday announced that a federal grand jury in Greenville, North Carolina returned a nine-count indictment against two engineering officers, Rustico Yabut Ignacio and Cassius Flores Samson, employed by Greece-based Oceanfleet Shipping Limited (Oceanfleet) with illegal discharge of oily wastes directly into the sea.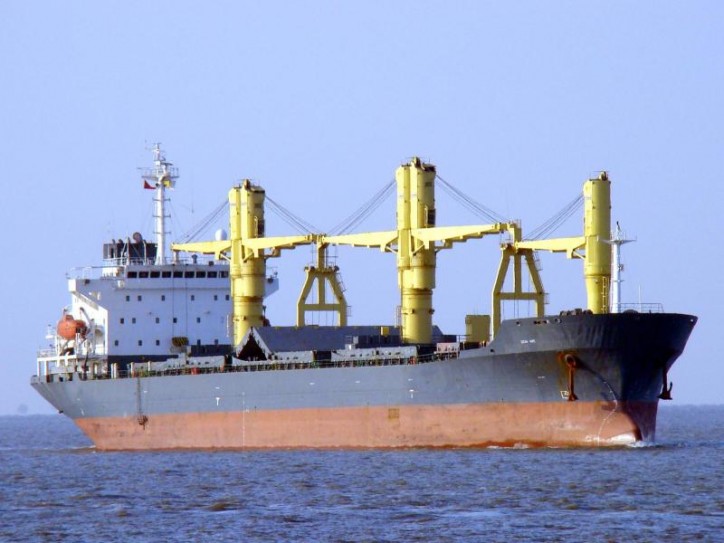 Ignacio and Samson, both Philippine nationals, were operating the cargo carrier M/V Ocean Hope during the time that the illegal activities are said to have occurred, with Ignacio acting as chief engineer, and Samson as second engineer.
The indictment says that in 2015 Samson discharged oil sludge generated by the vessel directly into the the water using an unauthorised hose connection, known as a "magic pipe," to bypass pollution prevention equipment.
Samson is also said to have ordered crew members on numerous occasions to pump oily mixtures from the vessel's bilges directly into the water using the ship's General Service Pump instead of using the vessel's pollution prevention equipment.
Ignacio and Samson are said to have falsified the vessel's oil log-book in order to cover up the illegal discharge of pollution, failing to record the disposal, transfer, or overboard discharge of oil from the vessel, and falsely stating that pollution prevention equipment had been used.
It is further alleged that Ignacio and Samson ordered subordinate crew members to lie to the U.S. Coast Guard (USCG) during an inspection in Wilmington, North Carolina.
Crew members are reported to have been ordered to deny knowledge the pipe connection was used to discharge the oil waste, and to tell the USCG that the Oily Water Separator had been used to process oily mixtures before discharge when they were aware that it had not.
Ignacio and Samson were both charged under the federal Act to Prevent Pollution from Ships.
The charges were said to include failing to record overboard discharges in the vessel oil record book, conspiracy for their agreement to violate federal law, and obstruction of justice for presenting false documents intended to deceive the USCG, as well as witness tampering for ordering their subordinate crew members to mislead the USCG.
Samson is also reported to have been charged with false statements and obstruction of justice for lying to USCG inspectors about the discharges.
Source: http://shipandbunker.com