The ports of Antwerp and Guangzhou are to collaborate even more closely under the terms of a twinning agreement signed on December 10 in the Chinese port city. Antwerp, the second-largest port in Europe, and Guangzhou, number 8 in the world, have long had a close relationship with each other. Already in 2010 Guangzhou signed an agreement with APEC, the port of Antwerp training centre, under which various groups of shipping professionals from the port of Guangzhou have attended courses at APEC. The twinning agreement now takes the relationship between the ports to a new level, to include among other things commercial collaboration.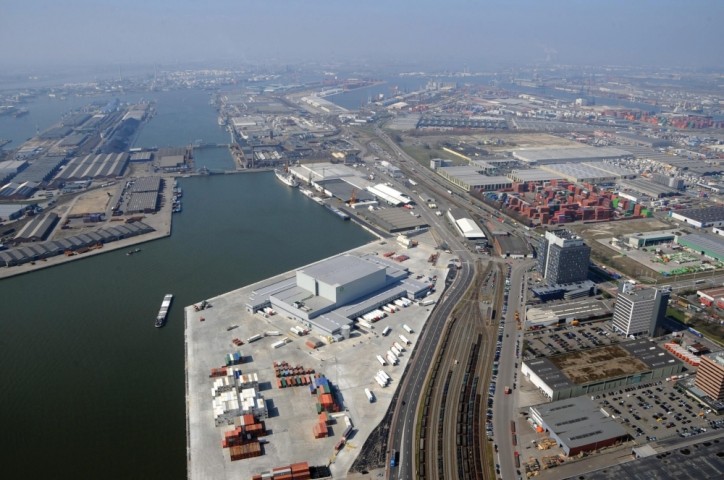 Strong similarities
With an annual freight volume of 510 million tonnes including 16.63 million TEU Guangzhou is one of the main container ports in China. This coastal port located in the province of Guangdong is the fifth-largest in China, acting mainly for transhipment of fuel stuffs, raw materials and commercial goods. Like Antwerp, Guangzhou is actually located quite a long distance inland, and so has many similarities with it. Both ports are multifunctional and have excellent trimodal connections with a rich hinterland.
Maritime training courses
The ports of Guangzhou and Antwerp already signed a collaboration agreement back in 2010 for the transfer of skills and know-how under the auspices of APEC, the training subsidiary of Antwerp Port Authority. Since then leading maritime professionals from Guangzhou have received tailor-made training in Antwerp. Guangzhou recognises the importance of the maritime training and expertise which Antwerp has to offer, and so in collaboration with APEC and three other partners it is setting up a joint training institute under the name of Guangzhou-Antwerp Port Training & Consultancy Co. Ltd. This training centre will offer courses in port operations for professionals from Asia, Africa and Latin America.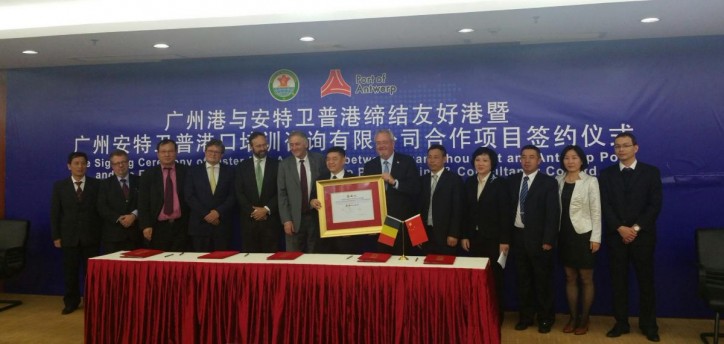 Further exchange
Currently there are two shipping services between North-West Europe and China calling at Guangzhou and Antwerp. By developing a joint marketing approach the respective port authorities aim to get both ports included in several more loops. Other action points in the twinning agreement include the exchange of information on port development and best practices for sustainable enterprise in a port environment.
One Belt One Road
The twinning agreement also dovetails perfectly with the philosophy of "One Belt One Road" that was announced by China in the autumn of 2013. This project aims to improve connections between the main Chinese industrial cities on the one hand and trade centres elsewhere in Asia, the Middle East and Europe on the other. It includes a "rail track" that roughly follows the route of the ancient Silk Road together with a "shipping track" that includes South-East Asia and the countries surrounding the Indian Ocean.
Source: www.portofantwerp.com