Indonesian Officials say six Filipino crewmen are missing after cargo ship Thorco Cloud collided with a chemical tanker Stolt Commitment and sank near Indonesia. Six other crew members were rescued.
Batam port official Gajah Rooseno said on Thursday the Danish cargo ship Thorco Cloud collided with the chemical tanker Stolt Commitment about 8 miles (13 kilometers) off Indonesia's Batam island late Wednesday (Dec 16).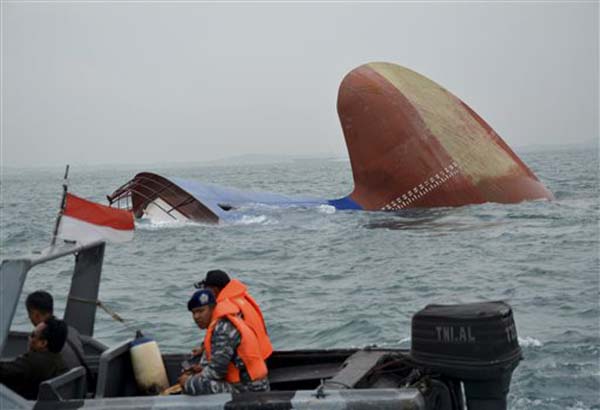 Images: AP Photo/Pangestu
Rooseno said the cargo ship had crew of 12 seamen from Ukraine and the Philippines and was operated by Copenhagen-based Thorco Shipping. He said the vessel was coming from Japan and was en route to Western Africa before crossing to Brazil.
Rooseno said the collision with the tanker operated by Stolt Tankers ripped a large hole below the water line on the cargo ship, causing it to sink.
The survivors were taken to a hospital in Singapore. Indonesian rescuers are still searching for the six missing crewmen. The cause of the accident is being investigated.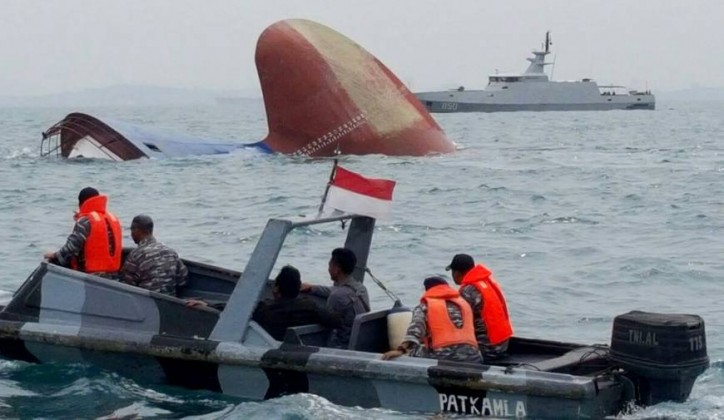 Malaysia is closely monitoring the area around the incident site in the Singapore Strait. After the sinking of Thorco Cloud which was ferrying 560 tonnes of oil, there is a possibility of oil spill in Malaysian waters.
Natural Resources and Environment Minister of Malaysia, Datuk Wan Junaidi Tuanku Jaafar, said Malaysia had already taken precautionary measures against such an eventuality even though no oil spill was reported in the incident.
"Although the incident took place in Indonesian waters, monitoring is important because (we are) worried the oil spill could contaminate Malaysian waters through the currents, either through the Straits of Malacca, Singapore Strait or Johor waters," he said.
The Minister said he had also been in touch with Singapore's Environment and Water Resources Minister Masagor Zulkifli on the precautionary measures and preparedness of both countries in the event of an oil spill.
Related news: STOLT COMMITMENT tanker collided with cargo ship THORCO CLOUD in Singapore Strait (VIDEO)
UPDATE: Freighter Thorco Cloud sank after the collision in Singapore Strait; 6 crew rescued, 6 missing
Source: www.philstar.com