In late Friday night (Dec 18) the 106 meter long, 5780 dwt cargo vessel Ventura caught fire while entering the lock at Kiel, Germany.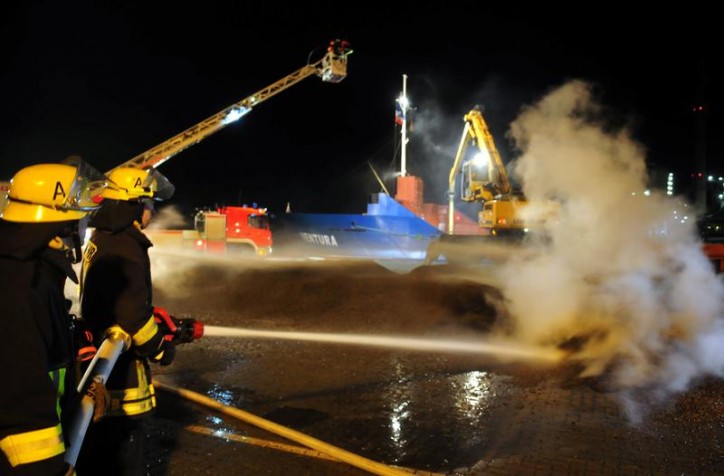 Images: kn-online.de / Frank Behling
The crew had noticed there was an elevated temperature in the hold containing beet pulp. Local firefighters were contacted and the Ventura was directed to a nearby quay. At the quay, part of the cargo was offloaded while firefighters extinguished the embers.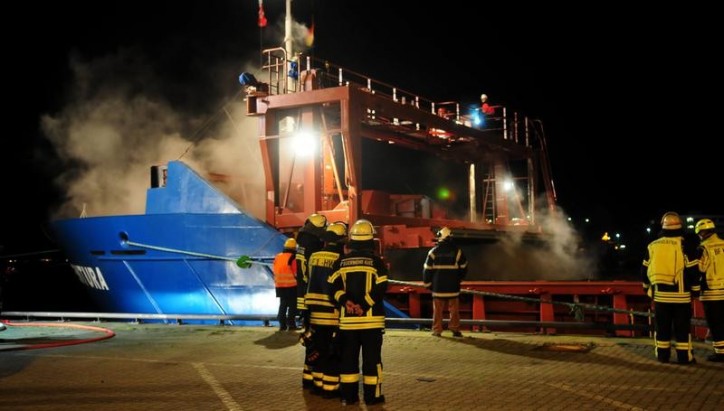 At 2 a.m. local time on Dec 19 the fire on the Ventura was out. More than 50 firefighters from Kiel and the volunteer forces Dietrichsdorf and Elmschenhagen were involved.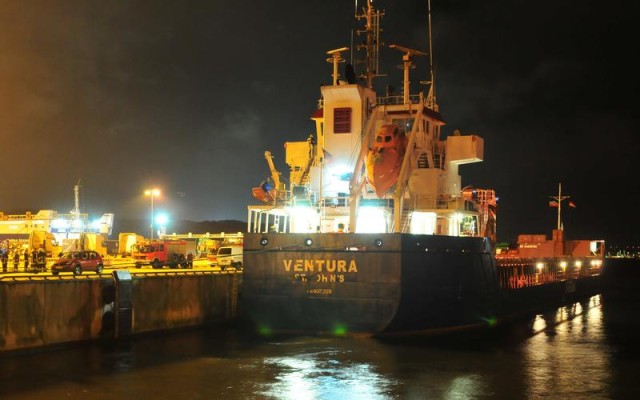 No reports of injuries or pollution released.
Source: www.kn-online.de