In the early Monday morning (Jan 4) at 2 a.m. local time a fire in the Mediterranean resort town of Marmaris gutted the Barbie and The One.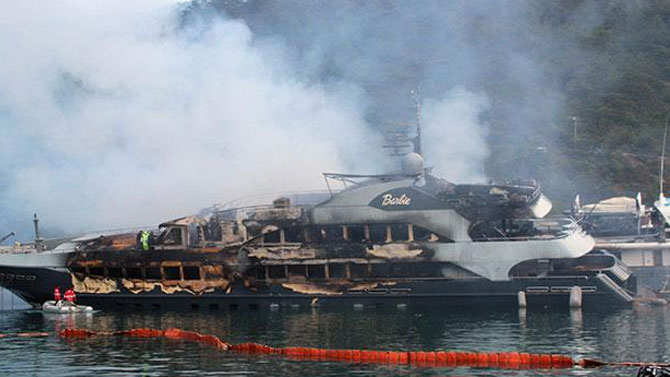 The fire broke out on "The One" before spreading to Barbie and took firefighters four hours to extinguish.
As they battled the flames, firefighters also had to pump water off the stricken superyachts to prevent them from sinking.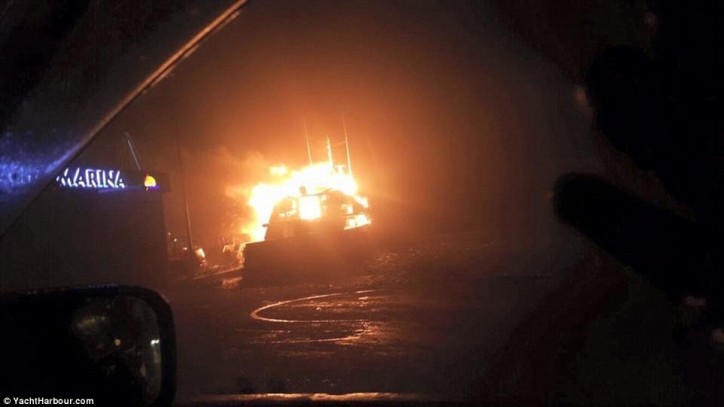 Other yachts moored at the marine left the harbour to escape the fire. The two multimillion-pound superyachts have been gutted to charred wrecks.
The cause remained under investigation.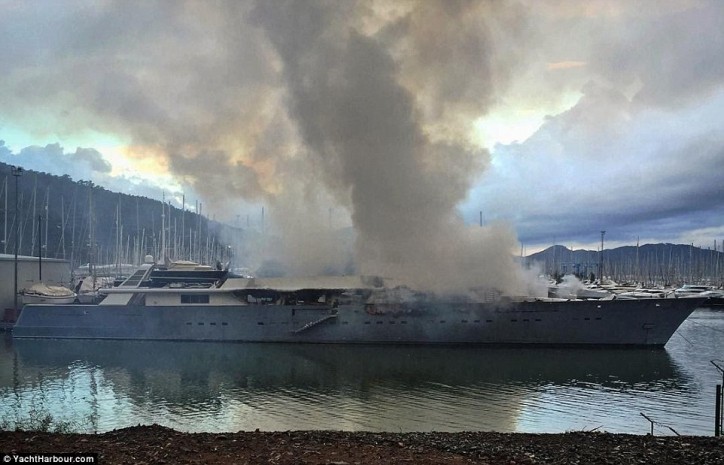 The vessels appeared to be a write-off, as the combination of smoke, heat and water damage meant that little would be left of the interior, engines and equipment.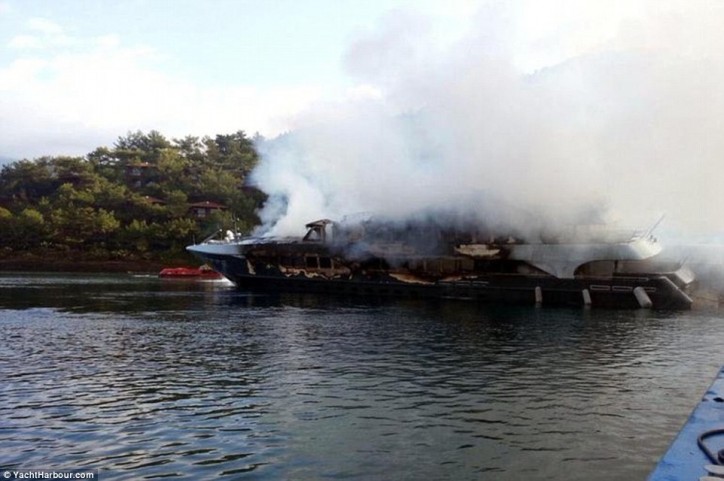 The historic 239-ft megayacht The One is designed by the legendary Jon Bannenberg.
Dimitri Semenikhin, founder of Yacht Harbour, said The One was one of the first large yachts when it was built by Lurssen in 1973 and has had a massive influence on today's megayachts.
With its historical value, he said, the vessel could have had a value of €25million (£18million) to €30million (£22million) before the fire, depending on the state of the interior and machinery.
Benjamin Maltby, from MatrixLloyd, a leading authority on superyacht purchases, said the value of The One may be double that, at closer to £40million.
He said: 'The One is harder to put a pre-fire value on as she is older, but was conceived by the late Jon Bannenberg, who arguably remains the greatest ever superyacht designer.

'The buyer wouldn't have had much change from £40million. She may well be worth rebuilding, but the cost would be not far off her pre-fire value.'
Barbie, built in 2006 by Al Jadaf and designed by Romeo Design, is styled after the traditional superyacht of today. It was owned by Turkish businessman and former Galatasaray football club president Unal Aysal.
Based on similar yachts currently on the market, it would today have a value of €15million (£11million) to €20million (£14.6million), Semenikhin said. Maltby put Barbie's value even higher, at £20million to £25million.
Insurance underwriters will appoint a surveyor and loss adjuster immediately, but they will also be examining the policy fine print.
Source: www.dailymail.co.uk