Sevan Marine's subsidiary HiLoad LNG AS has entered into a Technology License Agreement with Vires Energy Corporation Ltd. ("Vires") for an LNG receiving and regasification terminal in the Philippines. Following a feasibility study that was carried out last year, Vires has decided to move forward with the project, and a separate engineering service contract has also been agreed with HiLoad LNG providing design and engineering work. Payment under the license agreement is subject to Vires constructing and operating the regasification terminal. Construction is currently expected to start in 2016.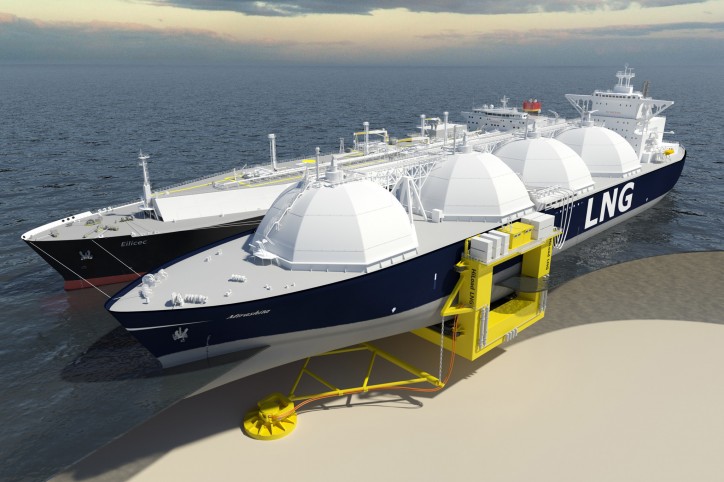 Sevan Marine acquired the rights to the proprietary HiLoad technology for gas and LNG applications and has developed solutions for offshore loading of LNG and LNG receiving and regasification terminals based on the HiLoad Technology. The LNG receiving and regasification terminal, named Floating Regas Dock ("FRD") provides a competitive alternative to FSRUs for smaller volumes, ranging typically from 50 to 200 mmscfd. HiLoad LNG AS is in dialogue with other potential clients for similar terminals in South East Asia and Latin America.
Lars Ødeskaug, who is responsible for Sevan Marine's LNG efforts, says:
"We are very pleased that Vires came to us with their regasification requirements, and we look forward to working with Vires on this ground-breaking project. We believe there is a significant market for this solution, which provides clean gas as fuel for power plants and fills a niche in size below the more traditional FSRUs. We hope that the Vires contract is the first of many."
About HiLoad LNG AS
HiLoad LNG AS is owned 95% by Sevan Marine ASA and 5% by 7 Seas Technology AS. The company provides engineering services and sells licenses for use of the HiLoad technology for offshore loading of LNG and for LNG receiving and regasification terminals.
About Vires Energy Corporation Ltd.
Vires Energy Corporation is headquartered in Manila, Philippines. Vires mission, by the development of reasonably priced, clean and sustainable energy, is to bring fairness with transparency and prosperity to the Filipino people through positive social change.
Source: www.sevanmarine.com