GT USA, the US arm of UAE-based global ports and logistics company Gulftainer, has announced the new 'Blue Stream Service', a weekly container cargo service connecting Port Canaveral to Europe, the French West Indies, and Central America.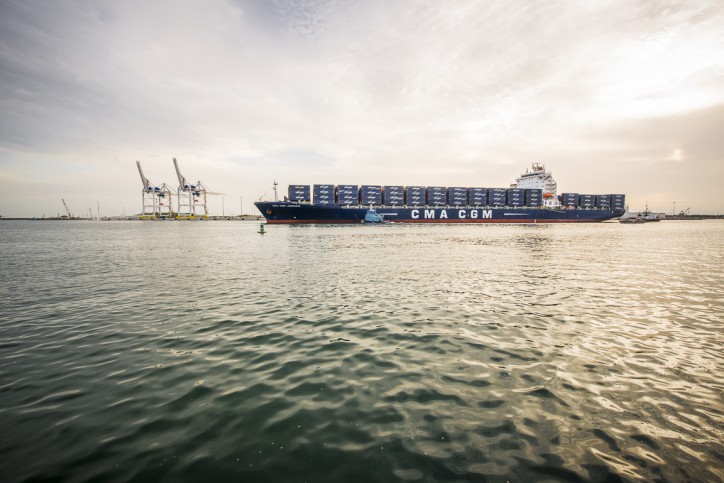 Image: Gulftainer
Blue Stream Service, operated by StreamLines, part of the SeaTrade Group, will provide refrigerated and dry container service to and from GT USA's Canaveral Cargo Terminal, with a focus on fresh produce and perishable cargo. The Blue Stream Service will feature five ships with 1,300 TEU capacity and 250 reefer plugs on a weekly rotation.
The new line will serve Central America to Port Canaveral in just three days and will offer the fastest transit time between Florida and Europe, just 11 days.
Blue Stream's maiden call at GT USA's Canaveral Cargo Terminal is expected on January 31 with the arrival of the M/V NORDEROOG. The service will commence in Rotterdam, Netherlands, with calls in Tilbury, United Kingdom, and Radicatel, France; on its way to the French West Indies ports of Fort de France, Martinique, Pointe a Pitre, Guadeloupe, Phillipsburg, St, Maarten, then on to Moín, Costa Rica; Puerto Cortés, Honduras; and Santo Tomas, Guatemala; before transit to Port Canaveral.
Canaveral Port Authority has embarked on a strategic plan to be a premier cargo port for the Eastern Seaboard, increasing capacity, building new facilities, and improving the channel to establish the deepest, most accessible East Coast port serving Central Florida.
GT USA's Canaveral Cargo Terminal, the only dedicated container terminal at Port Canaveral, opened for business in June 2015, a year after the signing of a historic 35-year agreement between Canaveral Port Authority and Gulftainer, a privately owned, independent port management and logistics company.
Canaveral Cargo Terminal, developed on 20 acres with two berths and two gantry cranes to serve large vessels, begins operations with a twenty-foot equivalent unit (TEU) cargo capacity of 200,000 TEUs. The terminal is able to turn around cargo imported into Port Canaveral to the Orlando area within two hours, the fastest transit time when compared to other container terminals in the state.
Source: www.gulftainer.com