The 100th Wärtsilä 20DF dual-fuel engine is to be delivered this month, just 4,5 years after the first one was shipped from the factory, the company said in its press release. This milestone delivery is part of a shipment of three 8-cylinder Wärtsilä 20DF engines for a Ropax ferry under construction at the Remontowa shipyard in Poland for Canadian operator, BC Ferries. This is the second in a series of three ferries being built for the same customer.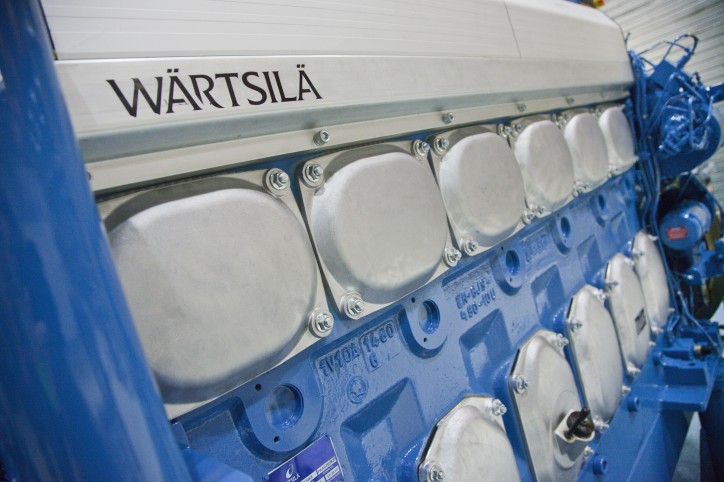 The Wärtsilä 20DF engine is a development from the well proven and highly reliable Wärtsilä 20 diesel engine that was introduced in the early 1990s. The DF version is a compact unit that extends the dual-fuel technology benefits to cover the entire power range.
The Wärtsilä dual-fuel engine capability enables ships to be operated on either conventional liquid marine fuels (LFO, HFO or liquid bio fuel) or LNG. The switch between fuels can be made seamlessly without loss of power or speed. Such fuel flexibility enables compliance with emission regulations in controlled areas, while giving operators the option of determining the fuel according to cost and availability.
When operating in gas mode, the Wärtsilä 20DF engine is already compliant with IMO Tier III regulations without any secondary exhaust gas purification systems. Also, when fuelled by gas, the SOx and CO2 emissions are notably reduced and smokeless operation is attained.
The 100th Wärtsilä 20DF engine is to undergo its Factory Acceptance Test (FAT) within the coming weeks with representatives from BC Ferries in attendance.
Source: www.wartsila.com