This is the dramatic moment a £4million 90-foot superyacht owned by a Russian businessman burst into flames while moored in a marina in Turkey.
The vessel, a Princess 95 yacht called Queen Anna, was anchored in the Fethiye Ece saray marina in the resort of Mugla, when the fire broke out.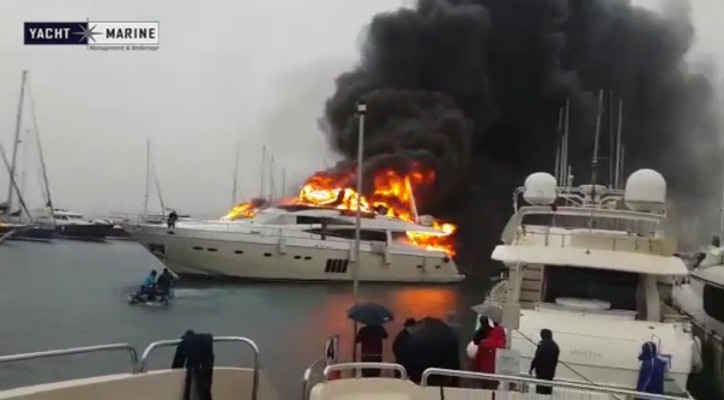 Smoke then completely engulfed the vessel and there were fears the flames could spread to other luxury yachts docked in the marina.
The boat then had to be towed, while still ablaze to a separate part of the the resort to stop the fire from spreading and to douse the flames.
People on other nearby boats could be seen standing on the deck watching the superyacht pass as the fire raged in the heavy rain. Firefighters then continued to try to put out the fireball but it is unknown the extent of the damage.
It is not known what caused the fire but fire investigators have launched a probe to find what caused it to burst into flames. It is believed that the superyacht is owned by a wealthy Russian businessman, who had docked it in the Turkish resort.
Authorities revealed that the ship's captain Vladimir Lopata, was taken to hospital after suffering from smoke inhalation.
Two other yachts in the marina were also affected by the fire but the damage was said to be repairable.
This latest news comes just over two weeks after a fire which broke out in Marmaris, of which the 52 metre Barbie and the 71.05 metre The One suffered devastating damage.
Related news: Luxury yachts gutted by fire at Mediterranean resort in Turkey (Video)
Source: dailymail.co.uk