On 5 December 2012, the car carrier Baltic Ace sank with more than 1,400 cars on board after a collision with a container ship near the entrance of the main shipping lane leading to Rotterdam port.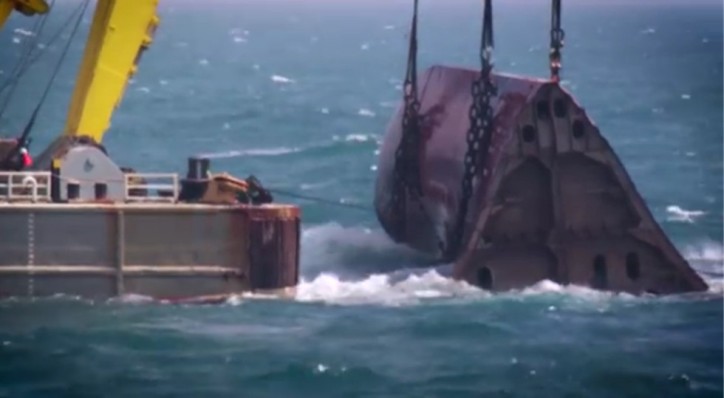 Dutch Ministry of Infrastructure and the Environment (Rijkswaterstaat) contracted Boskalis and its partner Mammoet Salvage for the wreck removal operation.
The project started in April 2014 by removing 460,000 liters of fuel oil from the wreck. The second phase of the project consisted of the removal and controlled dismantling of the entire wreck and its cargo.
The seabed was clean at the end of October 2015, two months before the deadline of December 31, 2015. The shipping lane was opened for marine traffic in mid November, 2015.
The video below shows highlights of the whole process:
Related news: Boskalis and Mammoet starts Baltic Ace salvage works