Denmark-based shipowner Evergas has taken delivery of its fourth multi-gas LNG carrier and has named it JS Ineos Inspiration at a ceremony at the Sinopacific Offshore & Engineering (SOE) shipyard in Qidong, China this week.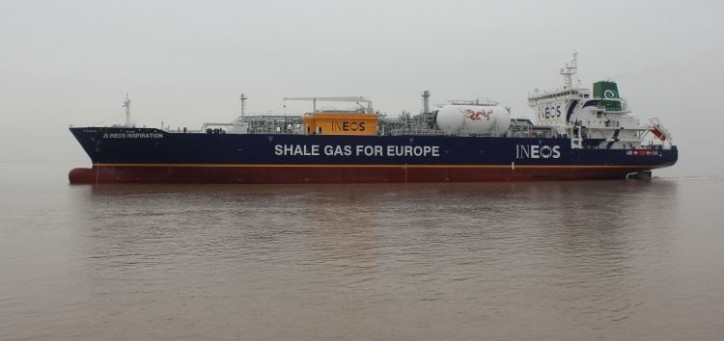 At 27,500mᶾ Evergas' dragon-class vessels are the world's largest multi-gas LNG-ethane carriers. The fourth in a series of eight, JS Ineos Inspiration is configured to carry either ethane or LNG and its two Wärtsilä 6L20DF engines can switch between ethane, LNG and conventional diesel power.
The vessel and its sister-ships are classed by Bureau Veritas. Ineos will charter the vessels for transatlantic shipments of ethane from the Mariner East project under a 15-year contract, tapping a new deep-sea trade out of the US.
Officials from Evergas, Ineos, SOE, design company CIMC Enric and local dignitaries attended this week's ceremony in Qidong.
JS Ineos Inspiration features a dragon logo to reflect its Chinese and western origins. Evergas says the King of the Earth dragon symbolises "patience, thoughtfulness and stability for the future".
Source: lngworldshipping