VARD's new LNG tank design has been granted General Approval for Ship Application (GASA) by DNV GL. The new LNG-type B-tank design is based on vertical cylindrical-shape geometry and has a patented support design.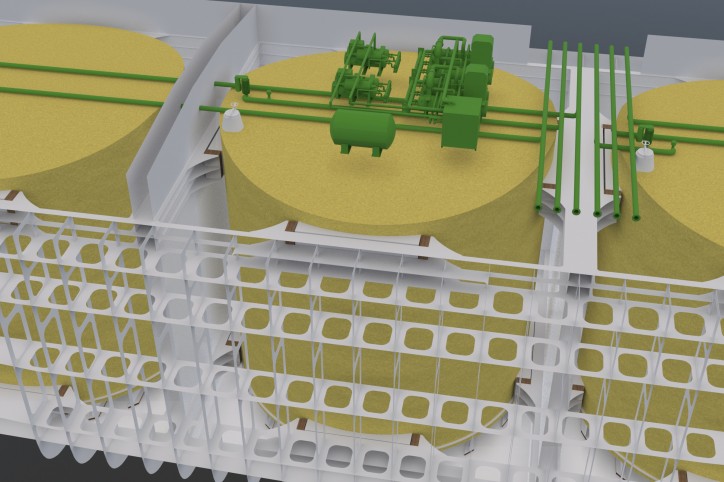 A see-through view of Vard's new LNG tanks Image: DNV GL
The tank is the result of a joint industry project (JIP) initiated by VARD and DNV GL in April 2015. Initially, a number of design and documentation challenges were identified, but throughout the project, the two companies were able to collaborate closely to agree on feasible solutions. After numerous iterations, extensive documentation of details and the use of finite element strength calculations to prove the design's capability, DNV GL granted the design a GASA Statement.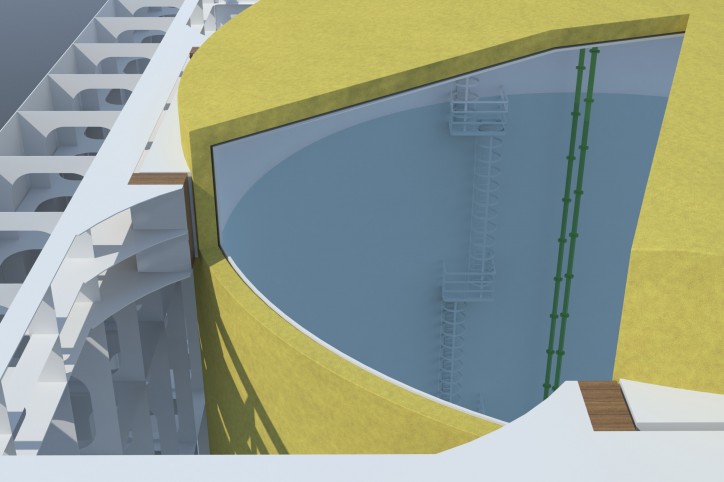 A cross section of the VARD new LNG tank design Image: DNV GL
Øystein K. Sæther, Managing Director of VARD Engineering Brevik AS, expressed his appreciation of the close and constructive cooperation with DNV GL: "Although the design development was difficult, VARD has significantly improved its know-how through the cooperation with DNV GL. There is still some engineering work to do, but the design would not have been at its current stage without the cooperation with DNV GL," he says.

"The development of the LNG tank design from the contract signing to the achievement of the GASA Statement is one of most time-efficient projects I have ever seen," says Johan Petter Tutturen, LNG Business Director for Gas Carriers at DNV GL. "This has been a result of the excellent cooperation between the several workshops involved, along with VARD's depth of engineering expertise and top-notch project management."
Source: DNV GL