The Lithuanian-flagged general cargo ship Afalina lost about 300-500 cubic meters of wood in the Baltic Sea. The timber cargo was lost from the main deck on Jan 30, 2016, near the Latvian coast in rough weather.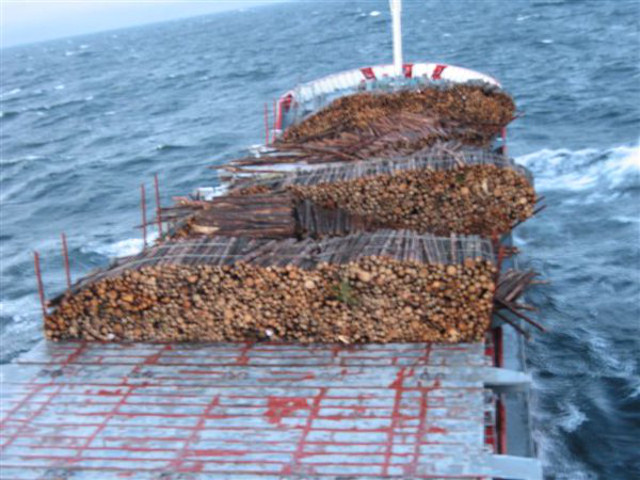 Image: NBS @Latvijas_armija / Twitter
The vessel was underway from Ventspils to Rostock when it was caught in a storm. The cargo ship Afalina berthed in Rostock yesterday morning (Feb 1) and continued to Parnu on Feb 2.
The Latvian coast guard issued a safety warning to ships in the area immediately after the accident caused by the strong wind. Based on the weather reports and other factors, the logs probably will be drifting in the sea for another three or four days and are moving towards the Estonian coast.
Such accidents happen in the Baltic Sea now and again but this time the ship has lost a comparatively large amount of cargo.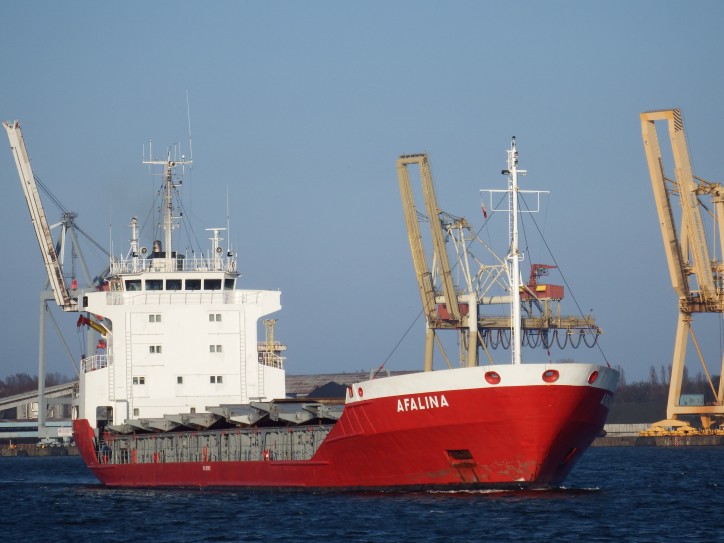 Image: Ian Greenwood
Source: lsm.lv