Global Forwarder GEODIS and Maersk Line deliver their share and partner on a 5-year strategic commitment to reduce their environmental footprint.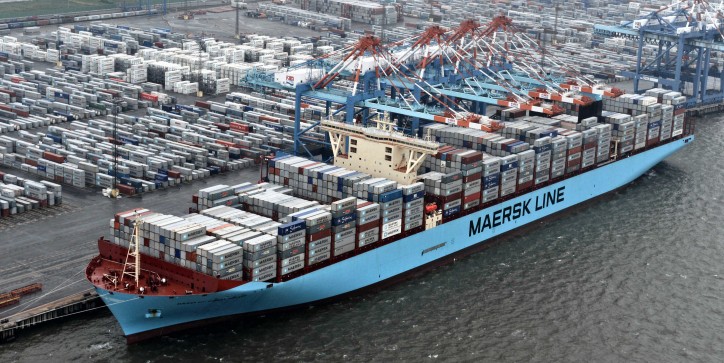 Maersk Triple E container ship - Image: Maersk
GEODIS' mission is to help its clients succeed by overcoming logistical constraints by being a trustworthy sustainable growth partner. To deliver this promise to their customer, GEODIS has taken the next step in its mission and signed together with Maersk Line a five-year strategic Carbon Pact.
This agreement integrates both companies' sustainable commitments to reduce GEODIS' CO2 emissions per container moved with Maersk Line by 20% until 2020 (2015 baseline).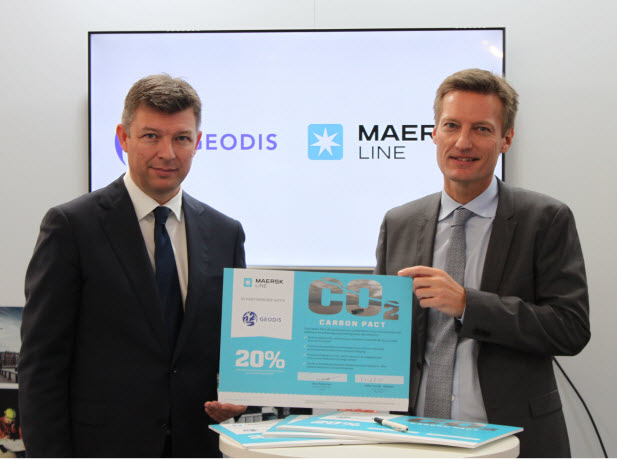 Kim Pedersen, Executive Vice President of GEODIS' Freight Forwarding business, says: "This Carbon Pact is a simple and efficient approach to one of the biggest challenges for GEODIS and its customers: Reducing our environmental footprint while growing our business at the same time. The logistics sector continuously needs to improve on that agenda and, in collaboration with Maersk Line, we are taking an important next step in the right direction."

"Contributing via the Carbon Pact to GEODIS's sustainability agenda and contributing positively to our business relationship with GEODIS makes me proud," says Peter Smidt – Nielsen, Managing Director of Maersk France. "By making sustainability an additional driver in GEODIS' purchasing decisions, we can show that responsible business also means good business."
Source: Maersk Line