The container ship APL Vanda run aground in the Solent off Cowes (UK) Saturday night (Feb 13).
Several tugs and lifeboats were on the scene at West Bramble Bank, the same location that the Hoegh Osaka ran aground just over a year ago.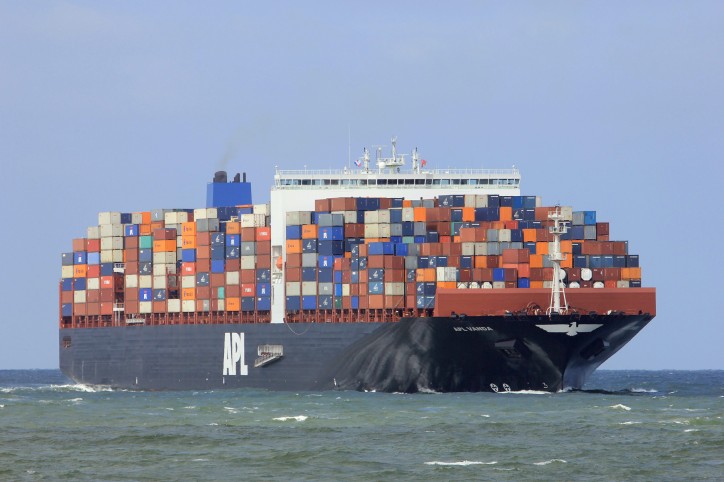 Image: Hannes van Rijn
Six tugs were dispatched to the grounding site. The vessel was facing in an Easterly direction. Calshot RNLI were also on scene.
The APL Vanda left Le Havre, France earlier on Saturday and was due in the Port of Southampton at around 20:15 LT, however became stuck on Bramble Bank shortly before 22:00.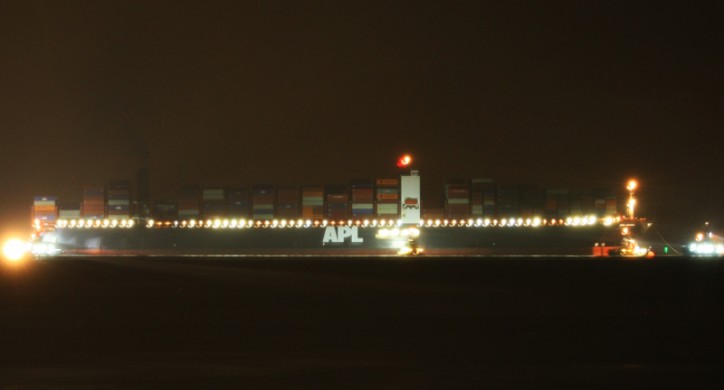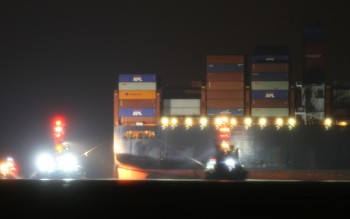 The next high tide was not expected until the early hours of Sunday morning.
Shipping traffic has been affected by the incident, the circumstances of which was unclear.
Shortly after midnight, the APL Vanda was moved into deep water thanks to the efforts of 8 tugs.
A 250m exclusion zone had been set up around the vessel in order ship's engines to be tested and the construction to be checked for damages.
Having been towed into deep water, the APL Vanda made its way during the night to Southampton with the assistance of several tugs. It is thought the grounding may have been intentional following a loss of power.
Source: islandecho.co.uk