In the late afternoon on February 15, the 247-meter long, tanker Recife Knutsen ran aground on a sandbar off Sao Sebastiao, Brazil.
The 105,928-dwt tanker tried to make a move to enter the port, but a severe thunderstorm forced the vessel to wait until weather conditions improved.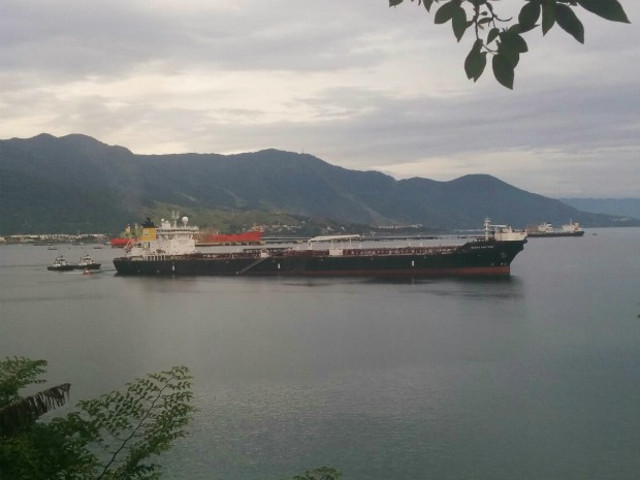 Image: Globo
While the vessel moved away from the docking area, it ran onto a sandbar.
There are no reports of injuries, damage or pollution released.
Several tugs were dispatched to the grounding site to assist and refloat the vessel.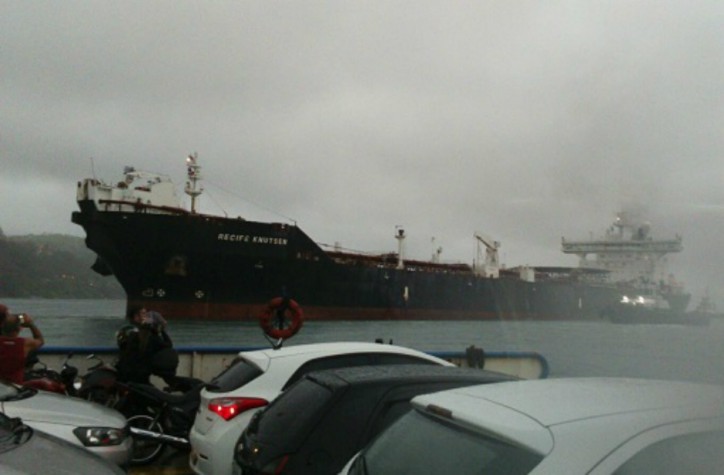 Image: meon.com.br
Source: Globo