Helimer 210 aircraft of the Spanish Maritime Search and Rescue organisation, Salvamento Maritimo, held on February 24 a medical evacuation of a Filipino crewmember, working on board the crude oil tanker Los Angeles Spirit.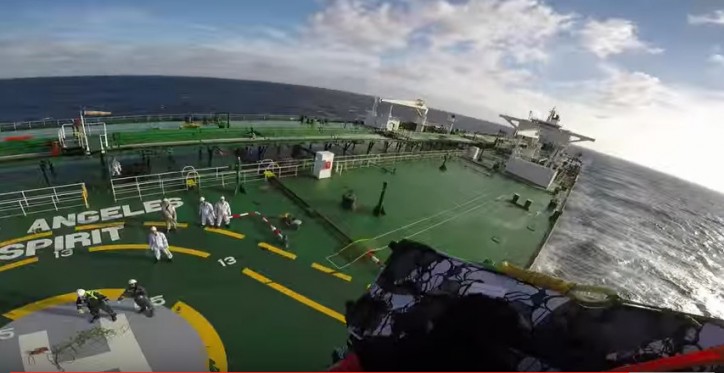 The vessel was sailing 141 miles south of Gran Canaria when the medevac operation was conducted by the Salvamento Maritimo team.
The aircraft was landed at Gando airport where medical services were waiting for the patient. He was transferred by ambulance to University Hospital Insular de Gran Canaria.
Source: Salvamento Maritimo