The Admiral Vladimirsky oceanographic vessel of the Russian Navy has completed the main phase of the Antarctica expedition and arrived at the South African port of Cape Town, chief of the Russian Defense Ministry's navigation and oceanography department Captain 1st Rank Sergey Travin told reporters on Thursday.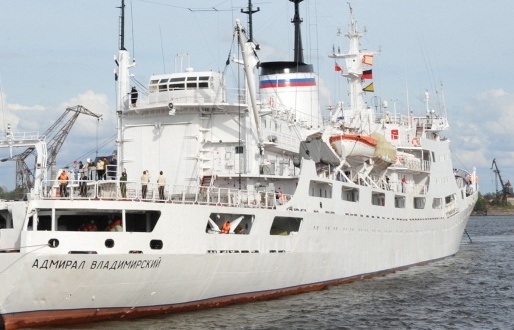 Image: ITAR-TASS/Yury Belinskiy
The Admiral Vladimirsky will stay at Cape Town anchorage until March 8 to replenish stocks, after which the ship will continue its voyage along the approved route and will return to Kronshtadt in April," Travin said.
According to him, the first results of the work will be reported to the fleet's chief command and Acting Commander-in-Chief of the Russian Navy Admiral Vladimir Korolev ahead of the vessel's arrival at its base. And the research data will be analyzed in detail on the shore, the official added.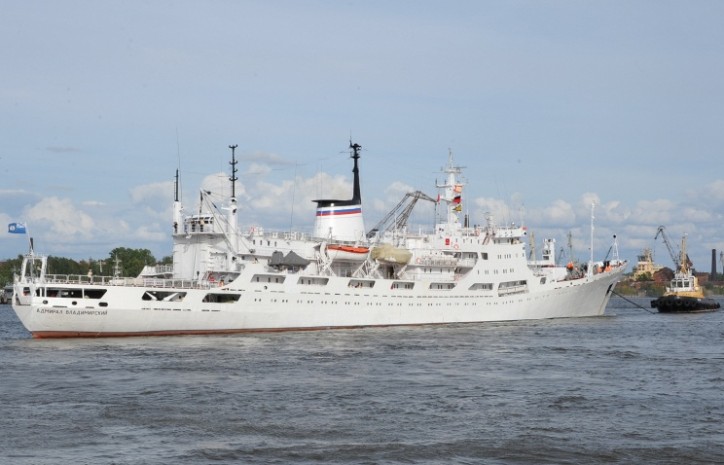 Image: ITAR-TASS/Yuri Belinsky
The Russian Navy vessel has conducted an expedition in Antarctica for the first time over the past 30 years, Travin said. According to him, "a huge amount of work" has been carried out since last autumn, which will help correct the navigational charts.
The Admiral Vladimirsky vessel conducted along the way 239 complex hydrological observations in the drift points and 829 comprehensive hydro-meteorological studies in different latitudes. The voyage participants also checked the accuracy of a number of radio navigation systems, including the global navigation satellite system GLONASS.
The Admiral Vladimirsky ship left northwest Russia's Kronshtadt for the Antarctic expedition in November 2015.
Source: TASS