Taiwan's National Airborne Service Corps on Thursday (Mar 10), rescued all 21 crew members from the container ship TS Taipei which ran aground about 300 meters off the coast of Shimen Township in New Taipei.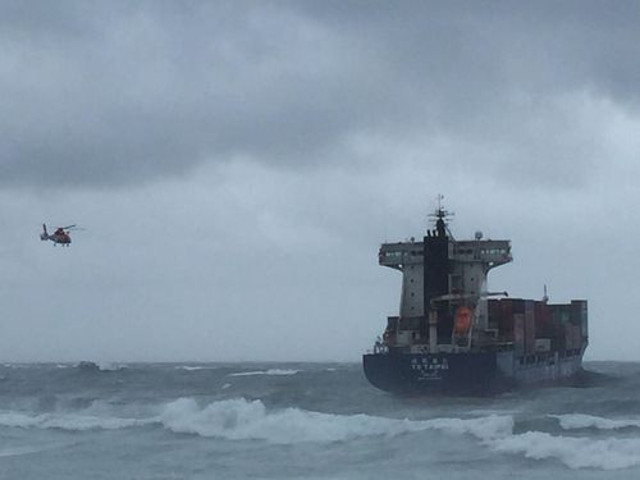 Photo courtesy of the New Taipei Fire Department
The crew members were airlifted to safety after they abandoned ship.
Due to the inclement weather, Coastguard vessels were unable to approach the area and instead it called in the National Airborne Service Corps, which deployed helicopters.
All 21 crew members, including five Myanmar nationals, were in good condition and none of them required hospital treatment. Their ship had run aground in the morning hours 300 meters off Shimen at the northern tip of Taiwan, while en route from Keelung to Hong Kong.
The vessel was beached by a storm after engine failure, and the engine room was flooded.
The ship was leaking oil into the ocean. Oil barriers were laid out to contain the spill and minimize the damage to the environment.
Source: FocusTaiwan