The 104 meter long heavy lift carrier Papenburg became disabled on the Ems River (Germany) on Thursday (Mar 10).
The Papenburg had suffered engine failure while en route to Papenburg from Rostock.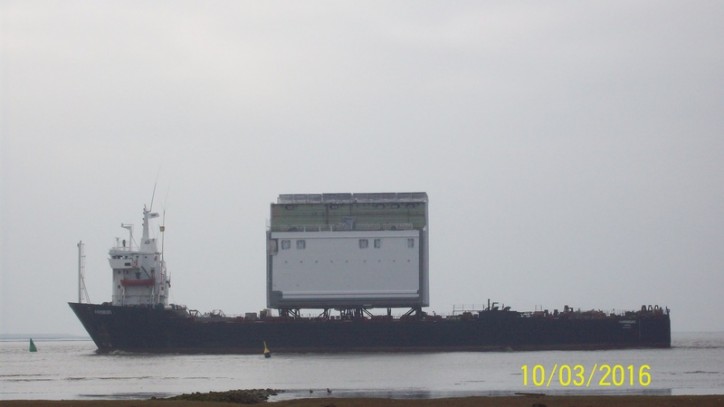 Images: Tim S. / forum-schiff.de
The vessel was able to make an emergency anchoring to avoid going aground.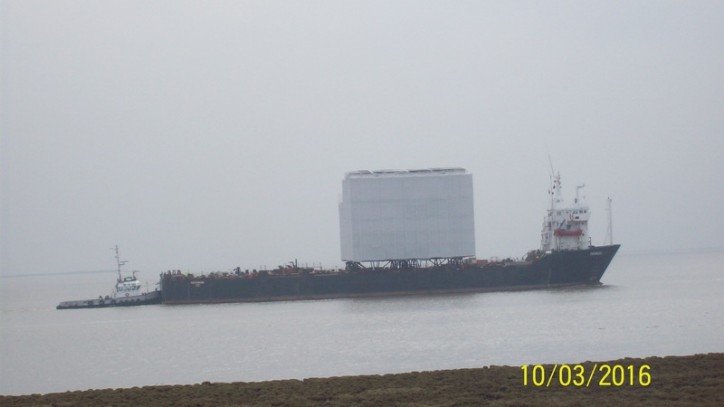 Two tugs, Friesland and Gruno 4, were dispatched to the site and towed the Papenburg to Emden, Germany.
No reports of injuries, damage or pollution released.
Source: forum-schiff.de