Chennai Port Trust on Friday (Mar 11) commenced supplying bunker fuel to ships at anchorage, an official said.
Till recently, international vessels that were passing various Indian sea ports had to go either to Singapore or Colombo for bunker fuel.
Chennai Port has started supplying bunker fuel through barge to vessel berthed at five nautical miles from the port.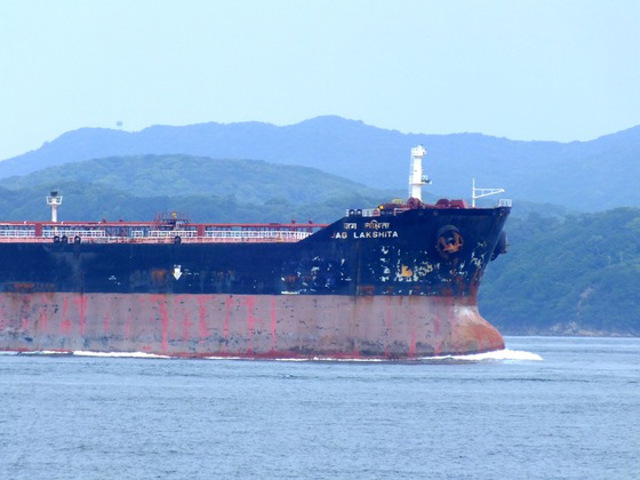 "The supply of bunker fuel to ships at anchorage is a business which international ports such as Singapore and Colombo have excelled in. We started this facility with the aim of converting Chennai Port into a bunker hub in the East Coast," said Chennai Port Traffic Manager B.Vimal.

"It also makes sense for international vessels to use the new bunkering facility as they need not have to come inside the port for refuelling alone. It also saves them from paying pilotage, berthing and wharfage charges and time," he said.
According to a statement , Indian Oil Corporation supplied 1,430 tonnes of IFO 380 CST grade bunker to MT Jag Lakshita belonging to GE Shipping. HPCL is planning to commence its bunker services soon.
Mr.Cyril C. George, Chairman, Chennai Port, stated that this initiative was taken under the ease-of-doing business campaign and would benefit the trade and the port since many vessels, which used to call ports at Singapore or Colombo would now come to Chennai for the service.
Mr.Y. Leeladharan, Chairman of Chennai and Ennore Ports Steamer Agents' Association, said: "The commencement of this facility will cover various types of vessels which carry dry and liquid cargoes to India and overseas. For instance, Panamax, Capesize, Handymax, VLCC and other types of vessels, which are on their way to nearby ports, needing fuel can call on Chennai Port to avail the bunker facility. This is going to benefit oil firms as it would fetch them foreign exchange."
Source: The Hindu