The timelapse video released by Ulstein shows the construction of three platform supply vessels at Ulstein Verft shipyard. The three PSVs are X-BOW vessels of the Company's PX121 design.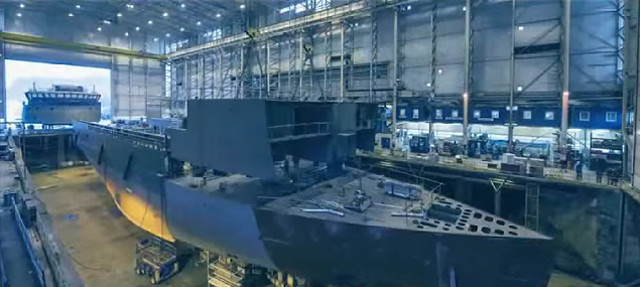 First ordered by Blue Ship Invest, they are currently owned by NAO (Nordic American Offshore).
You can see the progress, starting with arrival and docking of the hull, assembling of sections, welding, painting, launching and sea trial.