Germany's Port of Rostock has completed the first LNG bunker-supply operation in the southern Baltic region after Gazprom Export subsidiary Gazprom Germania loaded fuel on board the cement carrier Greenland.
Gazprom transported the LNG to Germany's largest Baltic port by road tanker and loaded the cement carrier, owned by Norway-based KGJ Cement, in the early hours of Wednesday morning.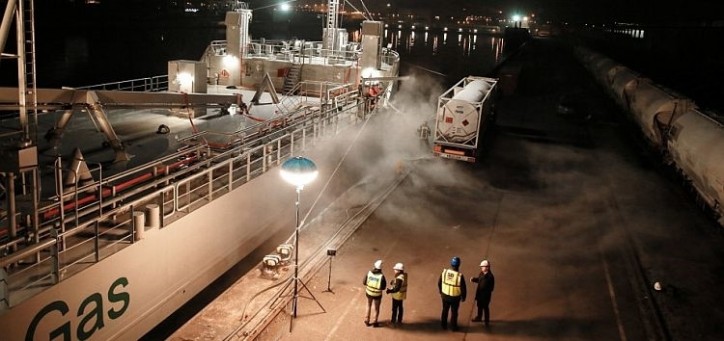 "We see great potential in the maritime sector," Gazprom Germania business development director Timo Vehrs said in a statement. "Eco-friendly natural gas could replace thousands of tonnes of heavy fuel oil every year. We have now made a crucial first step in Rostock, proving that LNG as a bunker fuel has become a reality."

Rostock Port managing director Jens Aurel Scharner said: "We are convinced that the opportunity to bunker ships with alternative fuels like natural gas will make us more competitive and encourage more eco-friendly ships to call in Rostock."
The port falls within the emission-control area that took effect across the North Sea and the Baltic Sea from January last year, limiting sulphur content in emissions to 0.1 per cent.
Two years ago, Russian energy giant the Gazprom Group signed a memorandum of understanding with Rostock to co-operate in the LNG market. Together, they plan to develop, market and use LNG for road transport and in shipping.
Source: LNG World Shipping