Despite the challenging global environment and the strong headwinds faced by the maritime and offshore industry, the long-term growth prospects for Asia are good as it remains one of the fastest growing regions in the world, Mr Lucien Wong, chairman of Maritime and Port Authority of Singapore said on Wednesday (March 16) at the opening ceremony of the Asia Pacific Maritime & Offshore (APM) Conference.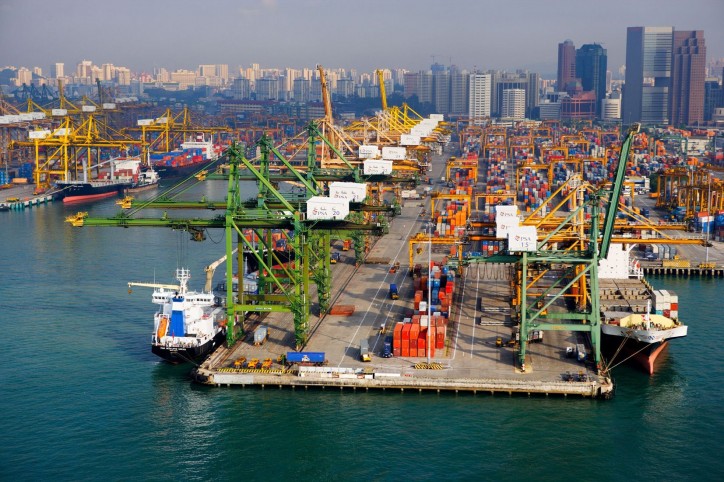 Image: MPA
Asia already accounts for about 70 per cent of global container throughput handled by the world's top 30 container ports and nine of the world's 10 busiest container ports are in Asia. "In addition, new multilateral initiatives such as the ASEAN Economic Community (AEC) and the Transpacific Partnership (TPP) will further spur intra-regional and international trade," Mr Wong said.
Singapore, he added, remains in a strong position to serve as a gateway to Asia and benefit from this economic shift. "As a maritime nation in the heart of Asia and home to a leading hub port and international maritime center, we provide an optimal location for businesses to tap on Asia's growth opportunities. Singapore too needs to be ready to ride on Asia's growth," he said.
Highlighting various initiatives taken by the Government with a long-term aim of developing port and international maritime business here, Singapore continues to invest in port infrastructure to accommodate the future needs of the industry, Mr Wong said.
For instance, last year, the Pasir Panjang Terminal Phases 3 and 4 were opened which, when fully operational by the end of 2017, will enable Singapore to handle 50 million TEUs of containers annually. Work on the Next-Generation Port at Tuas has also started and the Tuas Terminal will have capacity to handle up to 65 million TEUs, making it the largest container terminal in the world at a single location. Singapore, he further noted, is also on track to be a LNG bunker.
"To strengthen Singapore's position as an international maritime centre, we will ensure that our maritime workforce is well prepared to meet the industry's current and future needs," Mr Wong said.
Source: TodayOnline