Teekay's very first M-type, Electronically Controlled, Gas Injection (MEGI)-Type LNG carrier, the Creole Spirit, was successfully delivered to Cheniere Marketing on February 26, 2016.
"MEGI vessels are designed to be significantly more fuel-efficient and have lower emission levels than other engines currently being used in LNG shipping. Operating a MEGI class LNG ship should see a significant saving in overall operational cost to any Owner and Charterer", Bermuda-based Teekay said in a statement.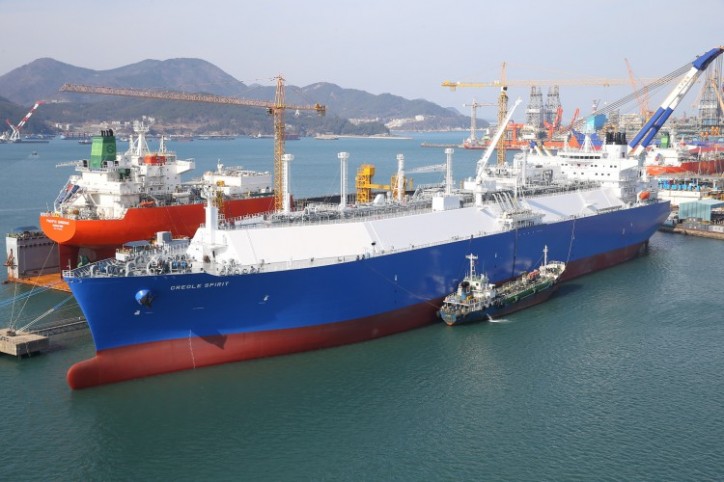 Creole Spirit is Teekay's first of nine LNG newbuildings that will be equipped with MEGI engines.
The vessel was built by the South Korean shipbuilding giant Daewoo Shipbuilding & Marine Engineering (DSME).
The construction of the 174,000 cbm capacity Creole Spirit started in March 2015 with the vessel's launching taking place in May.
The vessel will transport LNG from Cheniere's Sabine Pass LNG export facility, the first of its kind to export cheap and abundant U.S. shale gas to overseas markets. The Sabine Pass facility shipped its first cargo of the chilled fuel in February.
Teekay's second MEGI-powered LNG vessel, Oak Spirit, also chartered to Cheniere, was launched in September last year.
During December, the shipping company has also laid keels for six of its vessels that will feature the MEGI engine.
Related news: Creole Spirit Sets Sail for Sea Trials
Source: Teekay