The general cargo ship Selvaagsund ran aground with a cargo of gravel enroute from Floro to Rostock off Sumarsoyna in Ytre Solund (Norway) on Mar 22, 2016, at 2.54 a.m. local time.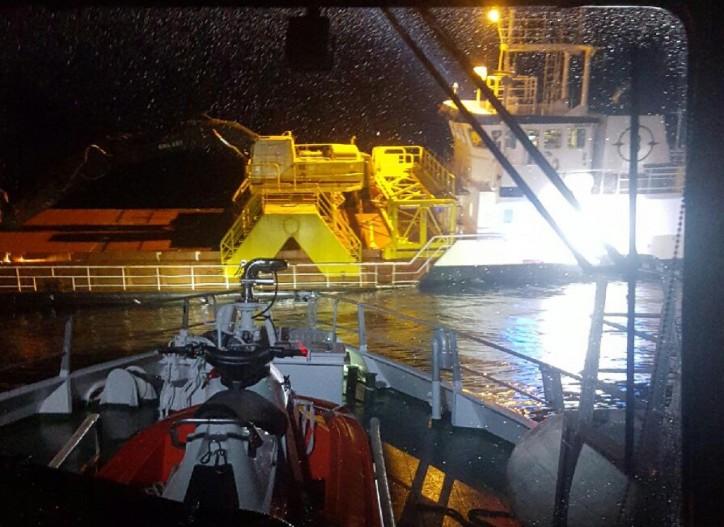 Image: Redningsselskapet
The hull was breached at the bow, and the ship started to list to port after two ballast water tanks were taking on water. The crew of eight managed to get the water ingress under control and moved an excavator on board further into the ship.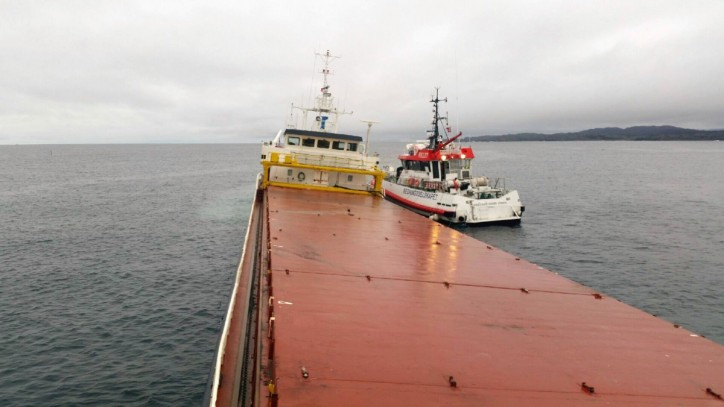 Image: Redningsselskapet
The Joint Rescue Coordination Center, which had been alerted at 3.20 a.m., dispatched the lifeboat Kristian Gerhard Jebsen to the scene from which divers were sent down to survey the hull damage. At 8:15 a.m. the Tor of the Norwegian Coast Guard was on the way to participate in the salvage operation.
The ship ran aground at low tide with a water level of only 38 centimeters, and in the morning it was rising up to 1,45 centimeters.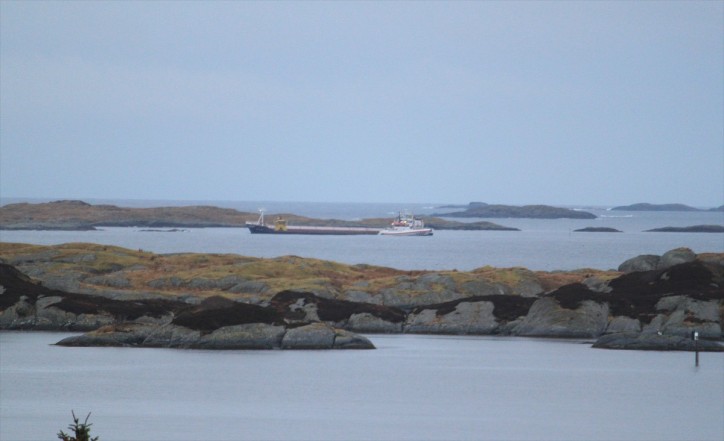 Image: NRK.no-tipsar
Source: NRK