Hyundai Merchant Marine (HMM), FESCO and CMA CGM announced the launch of a new China-Korea-Russia weekly service, under the name 'CRS (China Russia South Service).'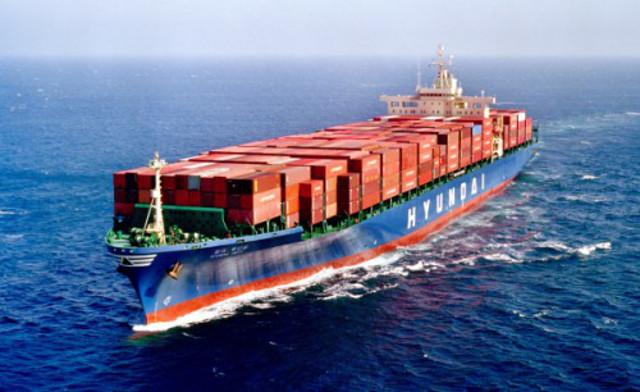 The Hyundai Unity, which was deployed to the new service, crossing the ocean - Image: HMM
Prior to the launch, HMM has been jointly operating two services 'KRS (Korea Russia Service)' and 'KR2 (Korea Russia Service 2)' with FESCO. HMM merged the two joint loops and broaden its service coverage to the South China and the Middle China, and changed the service name to CRS, which was also joined by a French carrier CMA CGM.
The new weekly service turns in three weeks with three ships of 2,700-4,600 teus those were provided by each company. The service calls at Hong Kong, Chiwan, Xiamen, Ningbo, Shanghai, Busan, Vladivostok (Commercial Port), Vostochny, Busan, Hong Kong.
While cooperating with FESCO and CMA CGM for CRS, HMM has also been joining hands with FESCO for 'CRN (China Russia North Service),' which connects China and Russia with two 1,700 teu container ships.
On March 24, the Hyundai Unity started its service from Hong Kong. HMM official said:
"By launching CRS and joining in CRN, HMM can provide premium direct services connecting South China/Middle China and Russia" and added "with two services connecting China-Korea-Russia, HMM will enhance its presence in Russia shipping market."
Source:HMM