Two dockworkers were killed on Thursday morning (Mar 31) when part of a ship exploded in the port of Duisburg, North Rhine-Westphalia, Germany.
The labourers were working on the 110-meter-long tanker ship JULIUS RUETGERS when the blast happened at about 8.40am. local time.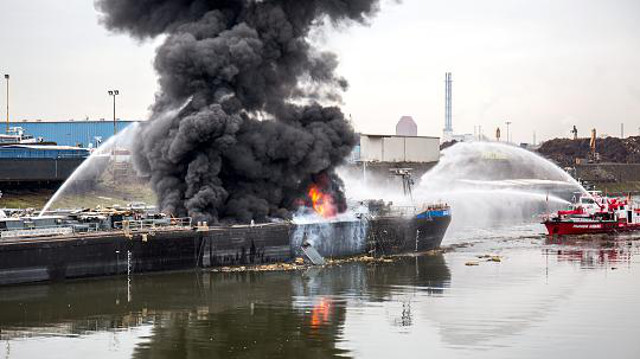 Image: Christoph Reichwein /rp-online.de
Police are still investigating the cause of the explosion, which was powerful enough to hurl the two men hundreds of metres away.
"There are at least two people dead. How many have been injured is not yet clear. We are investigating how many people were on board the ship when this happened," police spokesman Ramon Van Der Maat told for a German news media.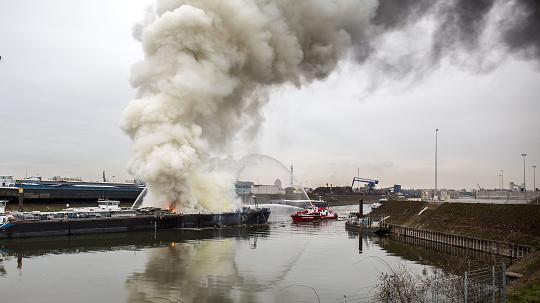 Image: Christoph Reichwein /rp-online.de
Police were using a helicopter to search for at least one further worker believed to be missing after the explosion.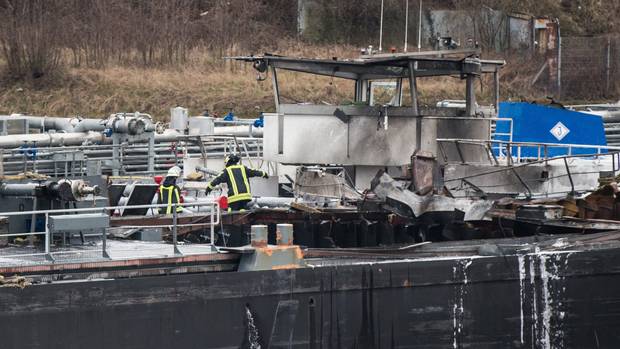 Image: Marcel Kusch/dpa
A big, dark cloud of smoke could be seen over the city in the Ruhr area - one of Germany's most densely-populated zones - from kilometres away.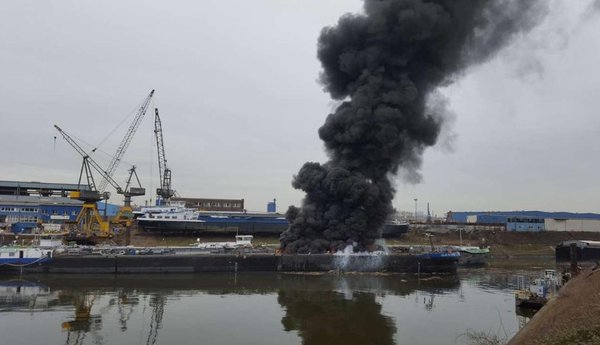 Image: Andreas Sadrina / Bild
Firefighters got the blaze under control within around one hour after the initial explosion.
The Duisburg-Ruhrorter port is the biggest inland port in Europe - and by some measures the largest in the world if all private and public docks are included in the reckoning.
Source: TheLocal