Triyards Holdings Limited (Triyards) through its subsidiary, Strategic Marine has secured a new contract with Rederij Doeksen (Royal Doeksen) for the construction of two LNG-powered aluminium catamarans. The new contracts are worth EU €44m approximately USD 50.1m.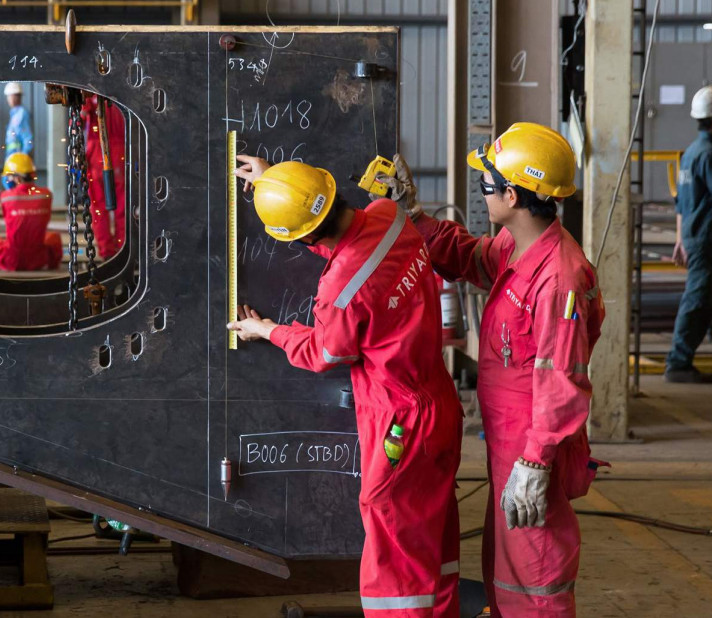 Developed by renowned nautical design company BMT Nigel Gee from Southampton, the two RoPax ferries will feature new single-fuel LNG propulsion system that offers efficiency advantages over dual-fuel engines. The eco-friendly ferries are designed to carry up to 600 passengers and 64 cars whilst meeting stringent emission requirements. Construction is set to begin this summer with delivery scheduled for 2Q2018.
Strategic Marine's Chief Executive Officer, Mr Mark Schiller, said: "We foresee an increased focus in the environmental aspects of marine transportation and LNG emerging as the fuel of choice for vessels and ferries. Our focus on the large ferry market is beginning to reap the desired results with this recent win, as we continue to focus on the vertical product chain for aluminium vessels"
Triyards has recently reported its financial results for the three months ended 29 February 2016 (2QFY16). The Group's net profit attributable to shareholders (PATMI) was US$5.3 million on a 15% higher revenue of US$70.5 million, largely supported by ongoing work done on four liftboats, two multi-purpose support vessels and three chemical tankers. Gross profit also rose 8% to US$14.8 million. The construction of aluminium crew boats and wind farm vessels by subsidiary Strategic Marine Group also contributed to the reported results.
Source: Triyards