"This document is to certify that the Con-Ro vessel ATLANTIC STAR has been awarded for her revolutionary design, which brings huge benefits in terms of capacity, economy and an environmental footprint. This reward is presented to Naval Architects KNUD E. HANSEN "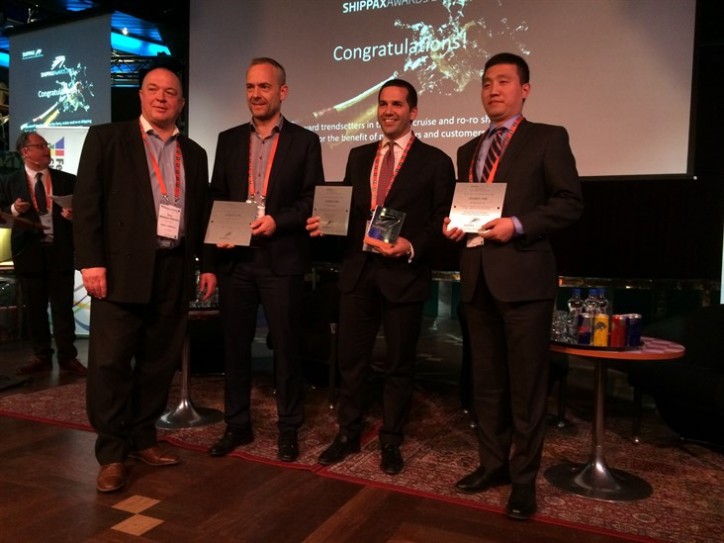 From the left: From KNUD E. HANSEN: Managing Director Mr. Finn Wollesen and Senior Naval Architect Mr. Christian Damsgaard together with Mr. Guido Grimaldi and representative from the Hudong-Zhonghua Shipbuilding (Group) Co.
At the 14th Annual Ferry Shipping Conference, Danish Naval Architects, KNUD E. HANSEN, won the 2015 ShipPax Award for the design of the partly open top CONRO vessel Atlantic Star. The design incorporates RO-RO spaces amidships and container bays to both ends. This translates to a 3,800 TEU capacity and 28,900 m2 of RORO space. The Atlantic Star's design yields other advantages too: a 10% increase in speed combined with a 50% drop in fuel consumption per TEU.
"The Atlantic Star is an extremely efficient vessel – in terms of carrying capacity and fuel savings," said KNUD E. HANSEN Managing Director Finn Wollesen Petersen. "We are very proud to have been involved in this project. Winning this ShipPax Award makes it even better."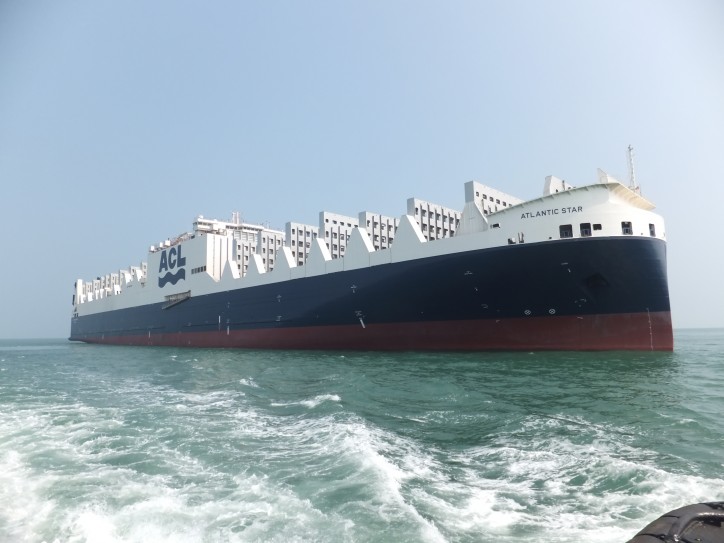 Source: Knud E. Hansen