Enel Trade, an Italian gas and power utility has signed a memorandum of understanding with the National Iranian Gas Export Company to buy liquefied natural gas.
The agreement was signed during the state visit of Italian prime minister Matteo Renzi to Tehran, a report by the Iranian Mehr News Agency reveals.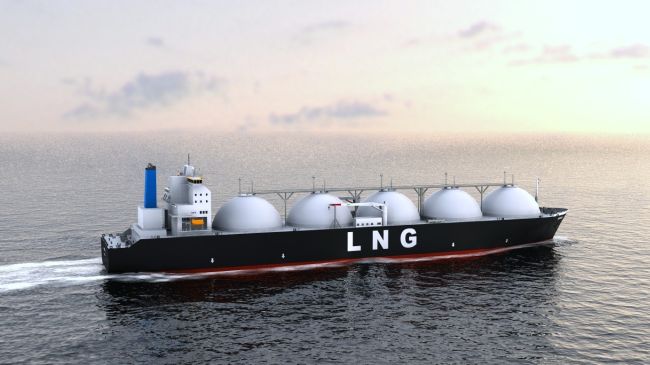 With the recent lifting of sanctions, Iran is looking to snatch a share in the LNG market. Iran's LNG projects stalled due to the sanctions, leaving the country with partially built LNG projects.
Director general of NIGEC, Alireza Kameli was cited as saying that the deal with Enel is a result of several months of negotiations and sets the tone for future cooperation in the sector that would not only include long-term LNG supply, but information exchange and cooperation in the field of gas and LNG.
Iran's LNG plans
Iran has recently been evaluating several options to place its gas on the international market by setting up an LNG facility or through utilizing LNG plants abroad.
In January, Kameli said that Iran could pump 28 million cubic meters of gas per day to Oman, up to 30 percent of which would be allocated for liquefaction.
India is also interested in constructing an LNG terminal in Iran, with the minister of state for petroleum and natural gas, Dharmendra Pradhan saying India's companies could invest up to US$20 billion in various projects in Iran.
During February, Greek energy minister Panos Skourletis said the facilities already available in the country could be Iran's gateway to the European market.
Iran is also looking to get its stalled projects back on track. The 10.8 mtpa Iranian LNG project could continue construction with Linde Group's liquefied natural gas division ready to deliver the necessary technology. Necessary facilities are already in place.
Floating LNG options have also been investigated as there were reports that Iran began talks with Belgium over a possible deployment of floating LNG technology off the Kharg Island in the Persian Gulf.
At the end of last year, Iran's deputy petroleum minister, Roknoddin Javadi said that two Iranian companies have reached a final deal with a French company on floating LNG production from associated gas from the Forouzan oilfield.
In a most recent development, Ali Kardor, the vice president for finance and investment affairs of the National Iranian Oil Company said a Norwegian company is in the mix to build a floating LNG facility in the Persian Gulf.
No names were revealed, but the NIOC statement says the specialized vessel could be deployed in Iran by March 2017.
Source: LNGWorldNews