In a particularly special ceremony held in Perama, Greece Tuesday afternoon, Vroon's 2015-built emergency-response and rescue vessel, VOS Grace, was named by Mrs. Maria Fatima Tripp, wife of Captain William Tripp.
VOS Grace is currently based in Greece, performing humanitarian work in the Mediterranean. Since last autumn, she has been involved in refugee-rescue duties, together with the UK Border Force, Royal Navy and Royal Marines.
Attending the ceremony were vessel Captains, William Tripp and Nicholas McIntyre, and their crews, plus Vroon Group Managing Director, Coco Vroon, and VOS Aberdeen's Managing Director, Evert Maandag, both of whom were accompanied by their wives. Also present was Reverend Howard Drysdale, Aberdeen Port Chaplain, who blessed the vessel.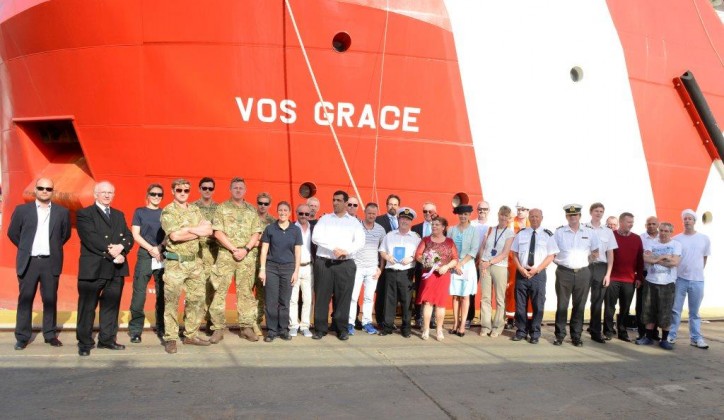 VOS Grace is one of a series of four 60m (emergency response and rescue) field-support vessels constructed in China for Vroon and featuring a revolutionary, wave-piercing bow shape, DP2 and a 300m2 cargo deck.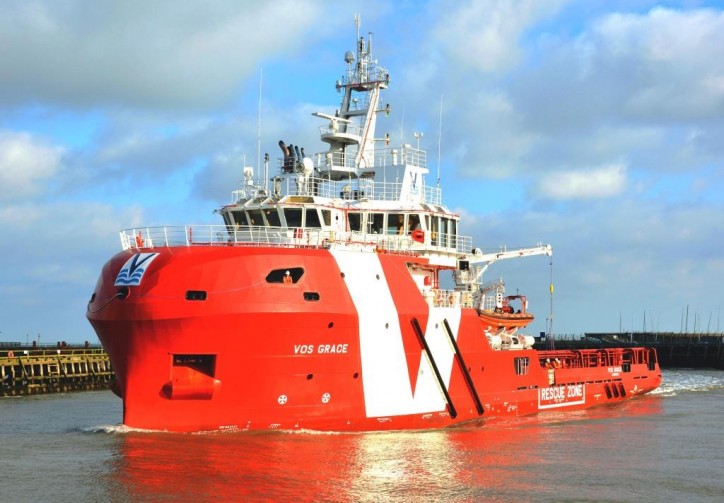 Source: Vroon