A Goan barge sunk five nautical miles from Tiracol Fort (India) while transporting a cargo of iron ore from Redi Port, Maharashtra, to a ship in the deep sea. There were no casualties.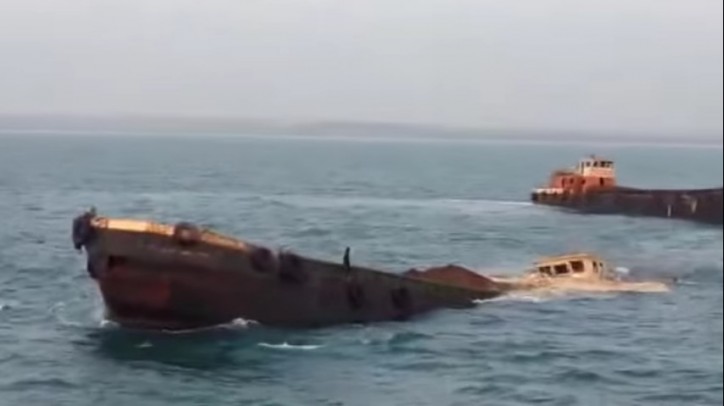 Source said that the incident took place on Wednesday last week (Apr 20) at around 6.30pm LT while the loaded ship was on its way to a vessel anchored in the deep sea.
While inclement weather has been suspected as the reason behind the mishap, sources said tidal currents in the area were also particularly strong.
A video from the incident site shows the barge sinking first from its stern. Sources said there were four crew aboard the vessel, who jumped into the sea minutes before it began going underwater. They were rescued by the crew of another barge that was in the vicinity.
Source: The Times of India