Offshore marine services provider, PACC Offshore Services Holdings Ltd. (POSH) yesterday announced that it has been awarded long term charters for eight offshore supply vessels with combined value of approximately US$167.5 million by a Middle Eastern National Oil Company.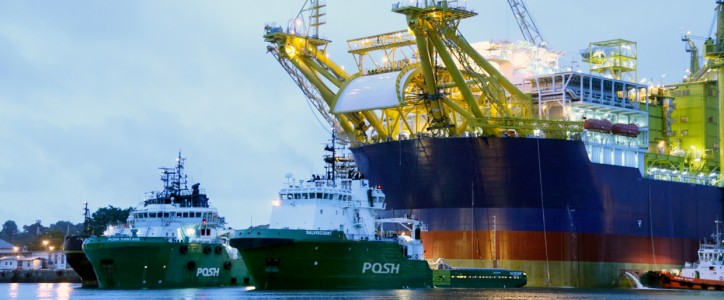 The Group will supply eight Anchor-Handling, Supply and Safety Standby vessels, of which six will be newbuilds. The vessels, on a firm five-year charter with two one-year extension options, will support the national oil company's operations at the Arabian Gulf.
The charters will commens progressively following delivery, with vessels to be handed over to the client starting from December 2016.
The contracts awarded are in addition to the earlier 4 newbuilds awarded in February this year.
Chief Executive Officer of POSH, Captain Gerald Seow, said: "We are pleased to have been awarded 8 more vessel contracts in the Middle East. This further validates our strategy to pursue pockets of growth in key markets that exist despite the challenging industry conditions. "We will continue to differentiate ourselves and focus on maintaining and improving our best-in-class service to our clients across the offshore marine value chain. We are grateful that our client continues to place their trust in us"
These contracts secured are not expected to have material impact on the net tangible assets or earnings per share of the Group for the financial year ending 31 December 2016.
Source: POSH