In mid-April 2016 Shipbuilding Company Almaz launched its SPK-46150 self-propelled floating crane (Project 02690, Sr. No.906), the shipyard says.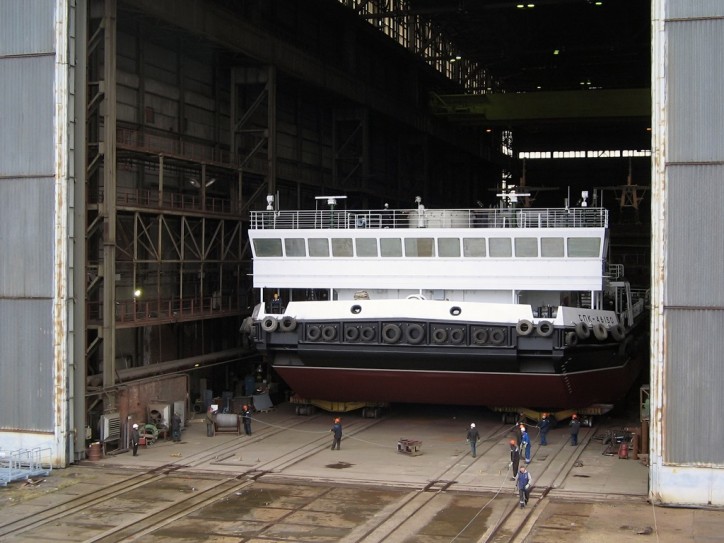 Images: Almaz Shipbuilding
The self-propelled floating crane was placed at the shipyard wharf wall for further fitting-out.
Joint Stock Shipbuilding Company Almaz was founded in 1933 as a shipyard of the USSR Coast Guard.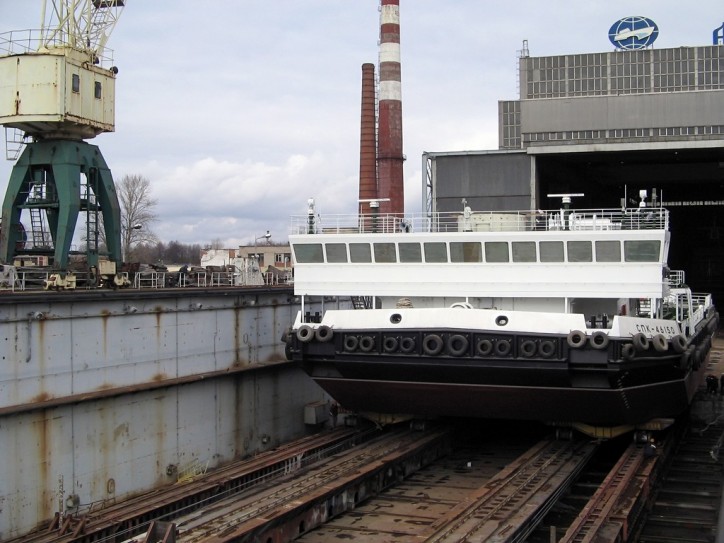 Today St. Petersburg headquartered Almaz is a modern enterprise with a long shipbuilding tradition specializing in the construction, conversion, outfitting and repair of high-speed coast guard border patrol vessels and boats, of large and small tonnage ships, of multipurpose hovercrafts, ships and yachts for civil sector both for Russian and foreign customers.
The company has two floating docks of capacity 2,500 to 3,000 tonnes.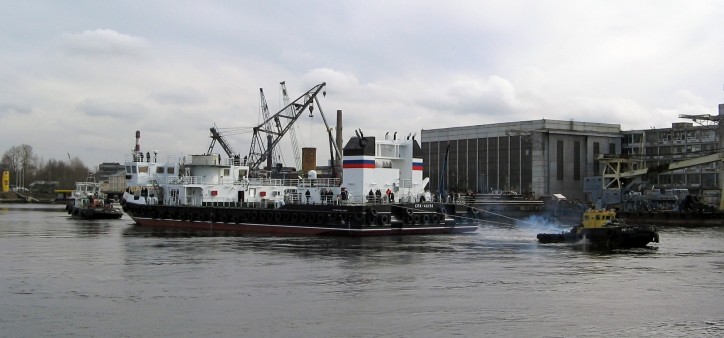 Source: PortNews