Hyundai Heavy Industries (HHI), a leading electro electric equipment manufacturer, announced today it achieved an accumulated production of 1,500 ship sets of ACONIS (Automation Communication & Navigation Information Solution). ACONIS refers to an integrated ship automation system that HHI developed in 1993 for the first time among Korean companies.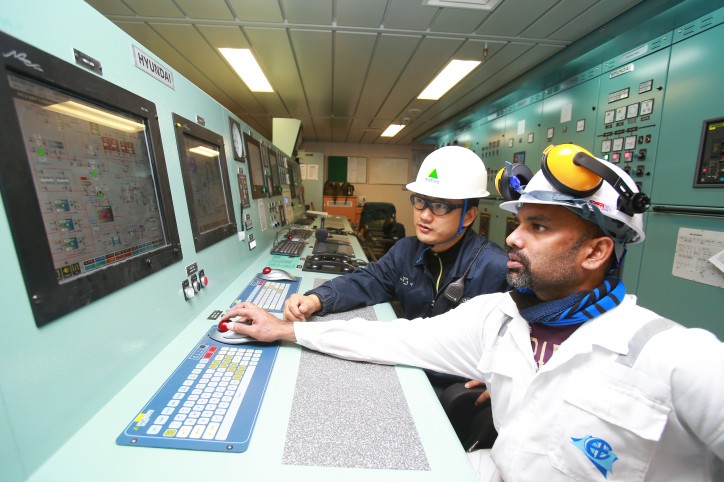 HHI Employee and Ship Supervisor Are Monitoring 1,500th ACONIS Installed at 84,000m3 LPG Carrier
The system can remotely measure pressure and temperatures of major machinery and the level of fuel and ballast water in ships, and send the collected data to centralized control center of ships and an on-land fleet management office in real time. HHI installed the 1,500th ACONIS at an 84,000m3 LPG carrier ordered from Petredec.
In 2012, HHI introduced an upgraded version of ACONIS-DS (Digital Ship Version) that has been praised to transform prevention diagnosis and ships maintenance systems by collecting and analyzing ship voyage information.
Its outstanding design and innovative features have also been recognized by major global design awards including Red Dot in 2010 and Designpreis Deutschland on 2011. Since 1993, HHI has exported ACONIS to 240 clients in 46 countries, and generated a total of USD 216 million in sales. HHI plans to expand the application of ACONIS that have been mainly adapted for containerships and tankers further to LNG carriers, LPG carriers and special purpose vessels.
Source: HHI