The vessel queue for Port Waratah's two coal terminals at Newcastle port swelled to 10 ships this week from seven a week ago as market demand shook off its April torpor, the logistics coordinator for the Australian port's supply chain said in a report Tuesday.
The shipping queue for the terminals operated by Port Waratah Coal Services (PWCS) touched a low of just four ships on April 3, the lowest since November 2015, port data showed.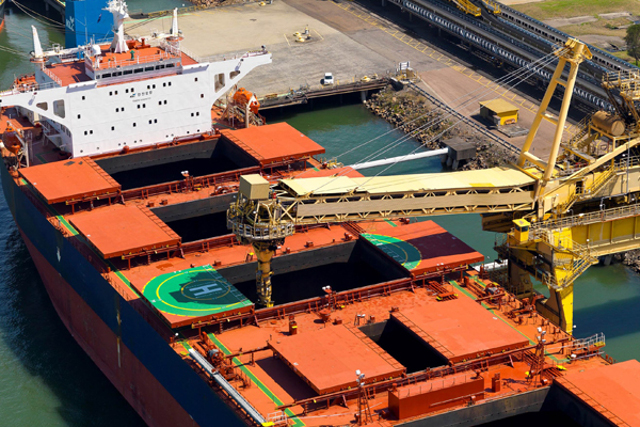 The logistics coordinator is forecasting the shipping queue to return to only five ships by the end of May.
The two PWCS terminals shipped 1.78 million mt of coal exports in the week ended Sunday, down from 2.37 million mt in the week ended April 24, said HVCCC in operating reports.
Rail maintenance over three days last week resulted in only 1.95 million mt of coal cargo being delivered to Newcastle port's three coal terminals through the Hunter Valley rail corridor, said HVCCC.
In the week ended April 24, a total of 3.47 million mt of coal exports arrived at Newcastle port by rail.
BHP Billiton, Centennial Coal, Idemitsu Australia Resources, Glencore, Rio Tinto and Yancoal Australia are some of the coal producers to ship coal exports through Newcastle port's coal terminals.
Meanwhile, an indicator of forward demand for coal export cargoes registered a large jump in late April, according to Newcastle port data.
The indicator is the number of ships with a confirmed berthing slot to load coal exports at Newcastle port, otherwise known as a seven-day notified arrival time (NAT).
There were 49 ships steaming toward Newcastle port with a NAT on April 25, up from only 17 in this category on April 17, said the port authority of New South Wales in its latest operating report released this week.
This is the sharpest rise in vessel demand since late January, and possibly shows Asia-based buyers have recently concluded a spate of deals for Newcastle cargoes and are now sending ships to collect their shipments.
Source: Platts