Last Saturday (May 7, 2016) the US Navy's newest Independence-variant littoral combat ship (LCS) was christened USS Manchester (LCS 14) at Austal's mobile shipyard in Alabama, US.
The vessel, which is named after the city of Manchester, New Hampshire, is part of a $3.5bn contract awarded to Austal to build ten more Independence-variant LCSs for the US Navy.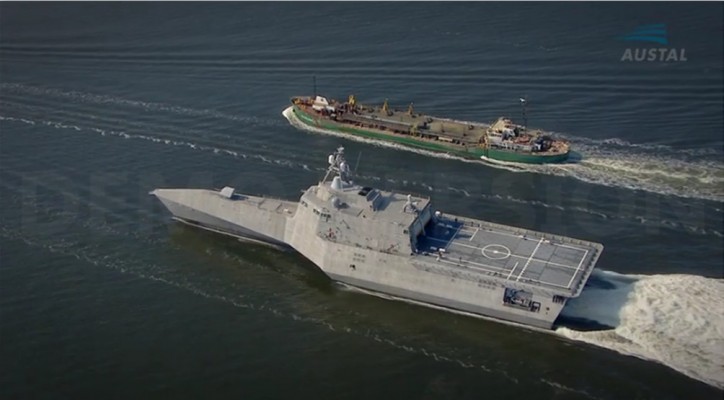 With its shallow draft of 14 feet, the Austal-built Independence-variant LCS is an advanced high-speed and agile 419-foot aluminium trimaran combat ship that combines superior seakeeping, endurance and speed with the volume and payload capacity needed to support emerging missions.
Below you can see a video footage of USS Independence (LCS 2), USS Coronado (LCS 4) and USS Jackson (LCS 6), with images courtesy of US Navy and National Geographic Channel:
Related news: US Navy christens newest Independence-variant LCS as USS Manchester