The tug AST Legend was pushed ashore by cyclone Roanu, vessel was anchored on outer road Chittagong, (Bangladesh) lost her anchor and drifted ashore on Saturday, May 21. Cyclone devastated Bangladesh and Chittagong area.
On a photo grounded at Patenga Beach AST Legend .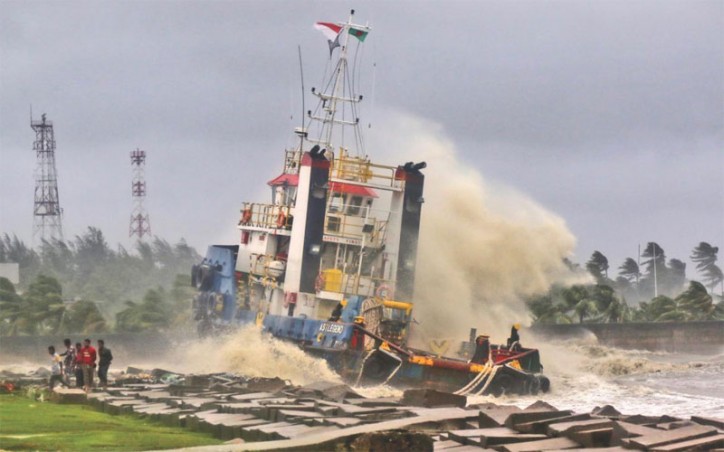 Meanwhile the general cargo vessel Banglar Shikha suffered engine failure and a blackout at around 13:30 LT May 21 in the same area, during cyclone Roanu pass. Vessel understood to be assisted in repairs, or towing to repairs facility, by Bangladesh Navy rescue ships.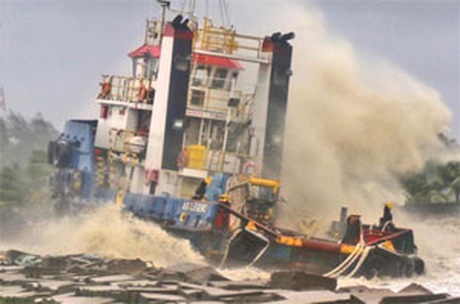 Source: FleetMon