GC Rieber Shipping ASA has secured a cable lay charter with marine solutions and specialist engineering service provider James Fisher Marine Services for the SURF vessel Polar Onyx for services in British Sector.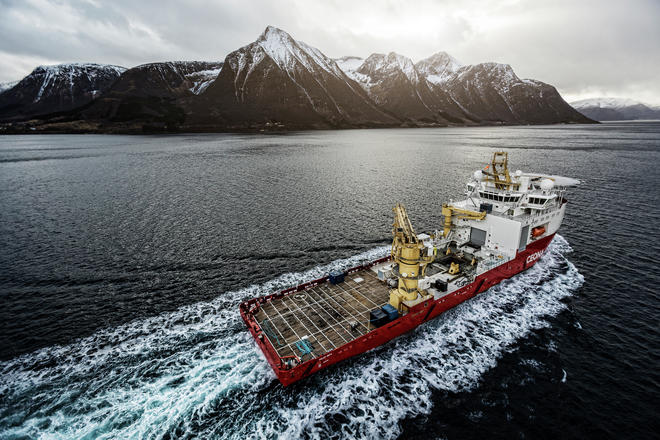 Pipelay and subsea construction vessel Polar Onyx - Image: GC Rieber Shipping
The charter commences prompt and with options may last in excess of one month.
The charter comes in almost direct continuation from the Nigerian campaign the vessel performed in Q1 and parts of Q2, confirming the Polar Onyx versatility and attractiveness in the market.
"We're pleased to see continued utilization for Polar Onyx in today's market and look forward to working with James Fisher for this opportunity," said CEO Irene Basili in a comment.
Source: GC Rieber Shipping