The UK Coastguard has co-ordinated the rescue of nine people off the coast of Shetland after their yacht caught fire Thursday (Jun2).
At approximately 9.20 yesterday morning, UK Coastguard received a mayday call and beacon alerts indicating a yacht was in distress, 50 miles south west of Shetland.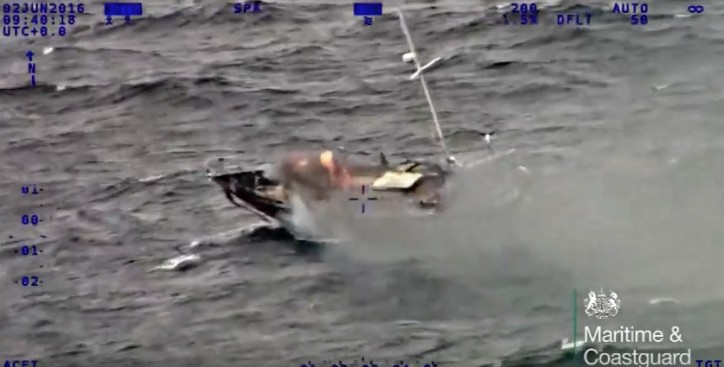 A Mayday relay was broadcast by the Coastguard requesting assistance for the vessel. A support vessel responded to the broadcast and has made its way to the area and sent a recovery craft to the vessel to assess the situation.
The UK Coastguard search and rescue helicopter based at Sumburgh and the Aith RNLI Lifeboat were also sent to the incident.
All nine persons on board have been safely accounted for after the support vessel picked them up from a liferaft after they abandoned their sailing vessel. The support vessel is currently making its way to Scalloway Harbour.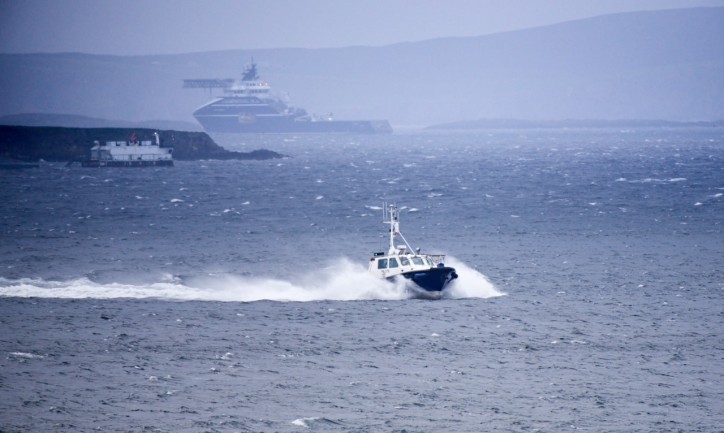 The Scalloway harbour pilot boat Lyrie brings the crew ashore from the Norwegian anchor handler REM Gambler, which continued on its journey to the Schiehallion field west of Shetland. Image: Chris Brown
Source: UK Coast Guard