Ardmore Shipping Corporation announced that it has reached agreement to acquire six modern, Eco-Design MR product/chemical tankers for an aggregate purchase price of $172.5 million. The vessels, which have an average age of 2.4 years, are scheduled to be delivered to Ardmore on a charter-free basis between September and October 2016.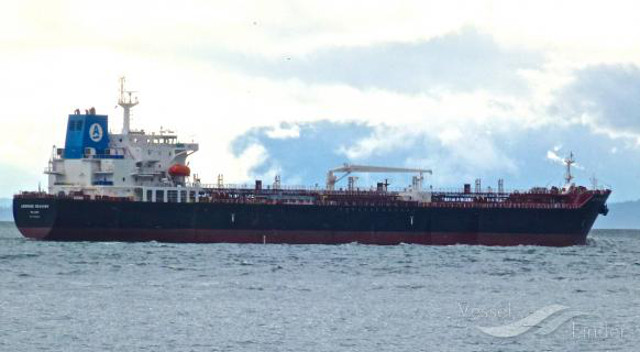 Chemical/Oil Products Tanker Ardmore Seahawk - Image: Ed Cooke
The acquisition will expand Ardmore's fleet to 28 vessels, or by approximately 32% on a tonnage basis, and is expected to be accretive to earnings and to net asset value. Ardmore intends to fund the acquisition with the net proceeds from a public offering of common shares and a new credit facility with an existing lender.
Ardmore owns and operates a fleet of mid-size product and chemical tankers ranging from 25,000 to 50,000 deadweight tonnes. The Company provides seaborne transportation of petroleum products and chemicals worldwide to oil majors, national oil companies, oil and chemical traders, and chemical companies, with its modern, fuel-efficient fleet of tankers.
Ardmore's core strategy centers around operating a modern, high-quality fleet of product and chemical tankers, building key long-term commercial relationships, and maintaining its cost advantage in assets, operations and overhead, while creating significant synergies and economies of scale as the Company grows. Ardmore provides its services to customers through voyage charters, commercial pools and time charters and enjoys close working relationships with key commercial and technical management partners.
Source: Ardmore Shipping