Frontline Ltd. (Frontline) today announced that it has entered into an agreement whereby the Company will sell its six medium range tankers for an aggregate sale price of $172.5 million to an unaffiliated third party. The vessels will be delivered by Frontline during September and October 2016.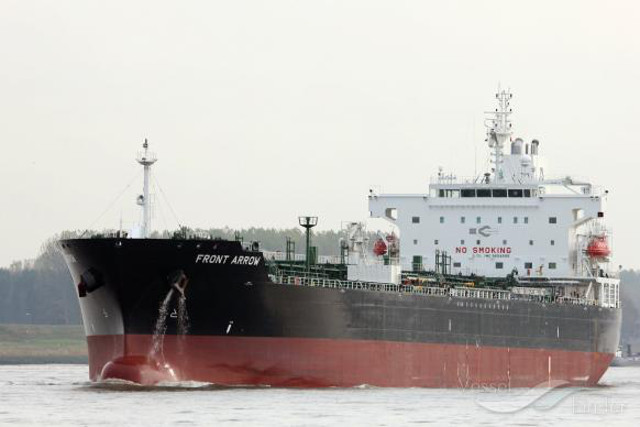 Chemical/Oil products tanker Front Arrow - Image: Hannes van Rijn
Robert Hvide Macleod, Chief Executive Officer of Frontline Management AS commented: "We are pleased to have completed this transaction, which leaves Frontline with a focused crude oil tanker fleet comprised of VLCCs, Suezmax tankers and LR2 tankers. Our primary exposure and growth focus is towards the crude tanker market, and our LR2 tankers can be deployed in both the crude oil and refined product trades, leaving us with attractive optionality."
Following this transaction, Frontline's fleet, including newbuildings, consists of 79 vessels with an aggregate capacity of approximately 15.3 million dwt. The Company's fleet, including newbuildings, is comprised of 30 VLCCs, 22 Suezmax tankers, 24 LR2/Aframax product tankers and three MR tankers chartered in on short term contracts.
Source: Frontline