Indian Coast Guard on Thursday (Jun16) evacuated a Filipino crew member from a merchant vessel off Mangaluru coast as he needed urgent medical treatment.
The crew, Mongan Ryan Frugalidad (33), from the vessel, Eagle Strait, was admitted to a private hospital in the city where his condition is said to be stable, according to a release from the Coast Guard, Karnataka.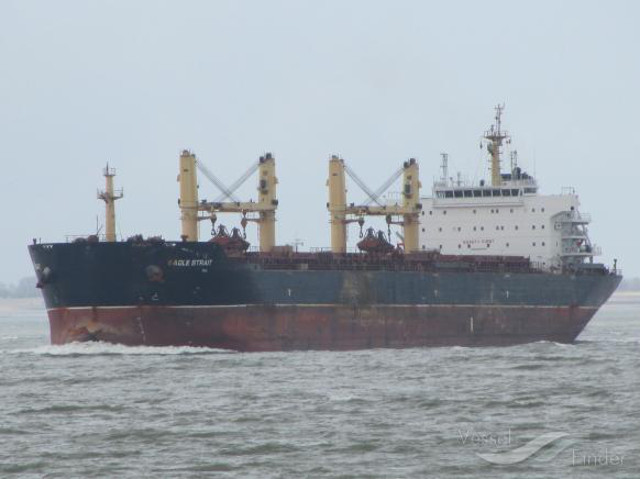 The release said that the merchant vessel informed the Maritime Rescue Sub Centre, under the Coast Guard, at 7.15 p.m. on Wednesday that one of its crew needed immediate medical treatment. As he was suffering from a minor heart attack, he was to be shifted to a hospital.
Indian Coast Guard ship Rajdoot, patrolling in the area, swung into action. The merchant vessel was escorted to New Mangalore Port anchorage. With the assistance of a local agent and New Mangalore Port Trust tug, the patient was evacuated at 12.25 a.m. on Thursday and admitted to a private hospital.
The 186-m bulk carrier, mv Eagle Strait, was on her way from Kwangyang, South Korea, to Mundra Port (Gujarat). The sea conditions were rough due to the monsoon and the evacuation task was challenging during to the night hours.
Source: The Hindu