Security at the inauguration of the Panama Canal expansion next Sunday will be assured by more than 11,000 agents along with special measures like closing the airspace over the waterway beginning the day before, the authorities announced Tuesday.
Eleven heads of state and government, the king emeritus of Spain and delegations of some 50 countries have confirmed their attendance at the expansion inauguration, to be observed in situ by some 20,000 onlookers.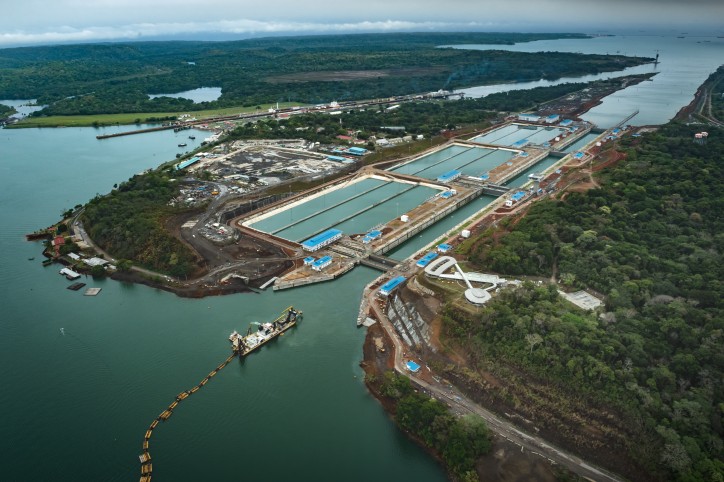 The security detail, which will include agents from more than 20 state institutions and the support of intelligence operations from countries of the Americas and Europe, will include snipers and rapid response teams plus emergency management teams and medical personnel.
The commissioner of the National Naval Air Service, or SENAN, Eric Fruto, told EFE that 11,151 agents from all security and emergency management organizations will be deployed next Sunday, both around the new locks and in the capitals of the country's seven provinces, where the event will be seen live on big screens set up in public spaces.
The inaugural event will begin early Sunday, when the container ship Cosco Shipping Panama, a New Panamax freighter from China, will enter the equally new Agua Clara lock from the Atlantic to make the inaugural crossing. Panamanian authorities will greet it there along with 5,000 spectators.
That afternoon the ship will reach the Cocoli lock debuting on the Pacific side, where it will be awaited by Panamanian President Juan Carlos Varela, 15,000 spectators and special guests, including 11 heads of state and government and the king emeritus of Spain.
The Panama Canal Authority, or ACP, confirmed this Tuesday that operations will continue as usual on Sunday in the canal that has been in operation since 1914 and through which 6 percent of world trade passes, without their being impeded by the inauguration of the third lane, a project begun in 2007 with an initial budget of $5.25 billion.
The new set of locks, the main project of the expansion, was built by the GUPC consortium, led by Spain's Sacyr and including Salini Impregilo of Italy, Jan de Nul of Belgium and Panama's CUSA, with a contract signed in 2009 for $3.118 billion.
Source: FoxNewsLatino