On Friday (Jun24), the 192 meter, 47257 dwt bulk carrier Weser Stahl became disabled on the Weser off Blexen, Germany.
The Weser Stahl was proceeding up to Bremen when it suffered engine failure and went adrift.
Self discharging bulk carrier Weser Stahl - Image: Hannes van Rijn
The disabled self discharging bulk carrier was pulled by the river current when it struck the Blexen ferry pier.
The Weser Stahl sustained only slight damage, but the pier was severely damaged. Reports state the bulk carrier was taken under tow over to a quay in Bremerhaven. Ferry service was suspended at Blexen. No reports of injuries or pollution released.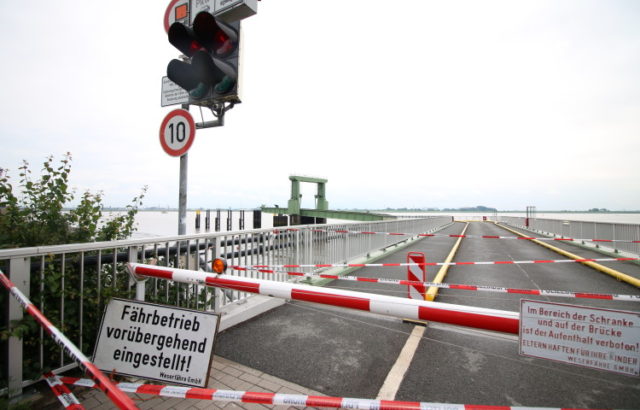 Photo courtesy: Nord24 / Lorenz/kwz
Source: ShipwreckLog