A flurry of cargoes out of Australia as sellers try to clear their books ahead of the end of the financial year on June 30 saw the key Handysize alumina freight rate from Australia to China hit an eight-month high this week.
The Handysize freight rate to move 30,000 mt of alumina (plus/minus 10%) from Bunbury/Kwinana in Western Australia to Lianyungang in northern China was assessed at at $11.80/mt, basis 5% total commission, up 45 cents from last Friday.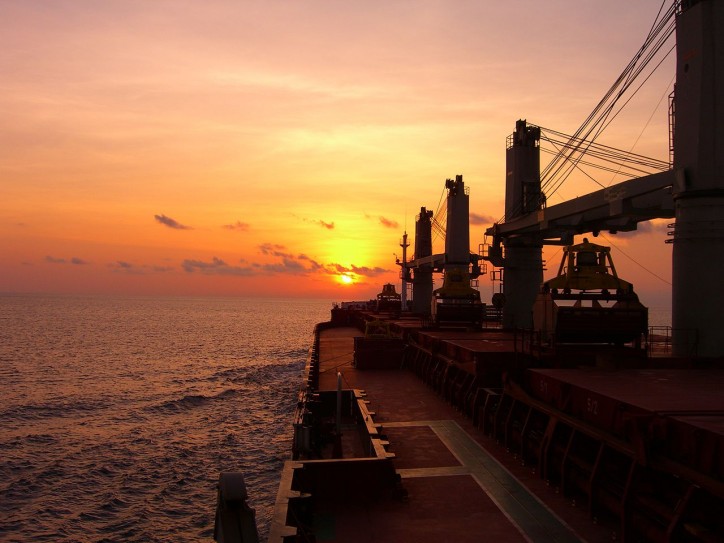 Handymax Bulk Carrier Orientor 2 - Image: Mikhail Chizhevsky / Wikipedia
The rush of cargoes out of Australia for the end of June had helped clear tonnage quickly, market sources said.
The drop in fertilizer imports into Australia and New Zealand in the recent months had resulted in fewer vessels becoming available in the region, they added.
The last time freight rates were higher than this level was on October 20, 2015, when it was assessed at $12.05/mt.
The freight was at its lowest during this eight-month period on February 19, when it was assessed at $7.90/mt. A Singapore-based shipowner source said that freight rates had picked up for both time charters as well as voyages last week.
"There has been no sign of [them] slowing down so far," the source added.
The rates have been supported by the slower delivery of newbuilds as well, sources said.
According to Bancosta Research, the total delivery of Handysize vessels during the first five months of 2016 totaled 2.4 million dwt while vessels with a total capacity of 1.3 million dwt were scrapped.
Source: Platts