The United Kingdom's decision to exit the European Union is expected to have little direct impact on the containership sector. The 'Brexit' referendum on 23 June had ended with 51.89% of the vote in favour of leaving. At only 1.4% of global container volumes however, the country's market share in terms of port throughput had been in steady decline for over a decade, down from 3.0% in 2000 to a low of only 1.2% in 2013.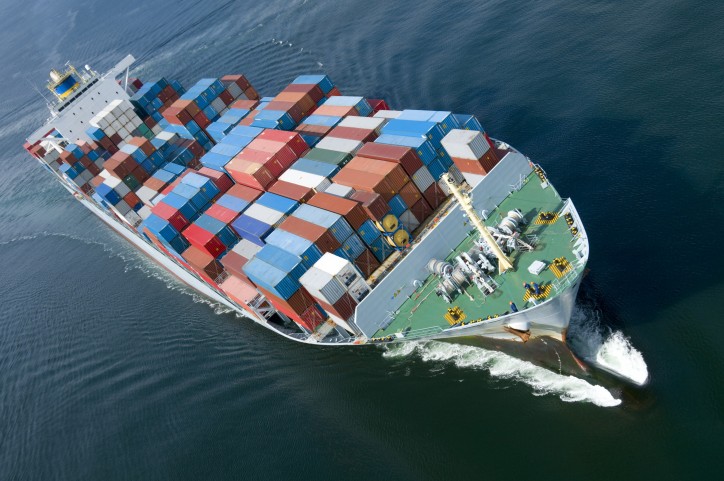 A small recovery saw the UK regain some of the lost share and the nation's ports reached an estimated throughput of 9.7 M teu in 2015. The UK's share of European container throughput has also declined over the same period. It dropped from 13.9% in 2000 to 8.9% to 2015.
The county's decline as a maritime centre for the container shipping sector had started long before the 'Brexit' decision. UK-flagged containerships today account for only 3.7% of global vessel capacity, while UK-controlled containerships account for as little as 2.2% of the global fleet in teu terms.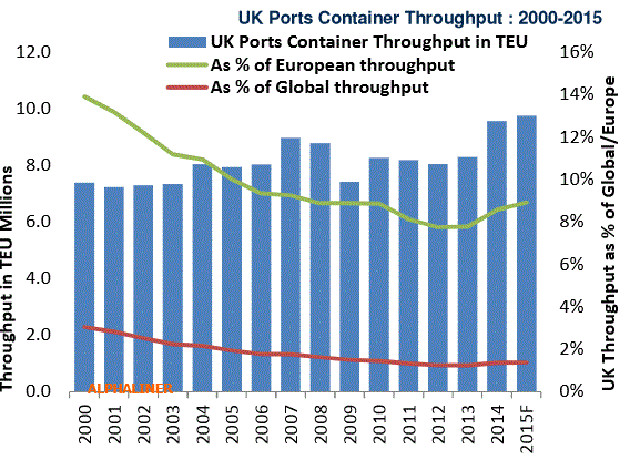 Capacity operated by UK carriers is even smaller at 0.2% and the last of the nation's large operators, P&O Container Lines, was merged with Nedlloyd in 1996. The merged entity finally came under Danish control in 2005, when sold to A.P. Moller-Maersk. In the short term, UK imports are expected to be negatively affected by the strong depreciation of the British Pound against other major currencies that was caused by the 'Brexit'-vote. This will mainly affect imports from Asia, and it will put additional pressure on the fragile recovery of the Asia – Europe trade.
Source: Alphaliner