A 477-foot oil tanker collided with three sailboats Wednesday (Jun29) near the mouth of the Piscataqua River, U.S. Coast Guard officials said.
The collision involved a Panamanian-flagged tanker, Chem Venus, and occurred near Portsmouth and Kittery, Maine.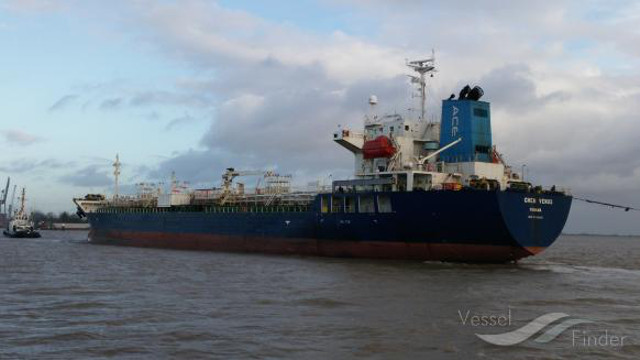 Chemical/Oil Products Tanker Chem Venus - Image: Hartema / Heyken
The three sailboats were unmanned and moored, and no one was hurt, officials said.
All three boats were damaged but remained afloat, according to USCG.
Please see below a VesselFinder video representation of the incident:
Related news: Tanker Pierces Bow after Hitting Sailboats off Maine